Guerlain is protecting Ouessant Island's Black Bees

Since 2011, Guerlain has been engaged in a philanthropic research partnership with the Association for the Ouessant Island Brittany Black Bee Conservatory. The Maison has selected the Ouessant honey to be integrated in the beauty care range Abeille Royale.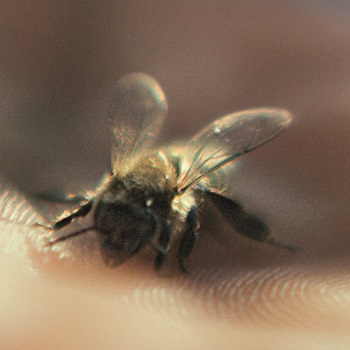 The Ouessant Island is located eighteen kilometers from the French coast, which is a too long distance for bees, et preserve them from single crop farming, the use of toxic phytosanitary products and viruses. The place is a preserved and classified by UNESCO ecosystem and offers a rare and virgin environment for the bees.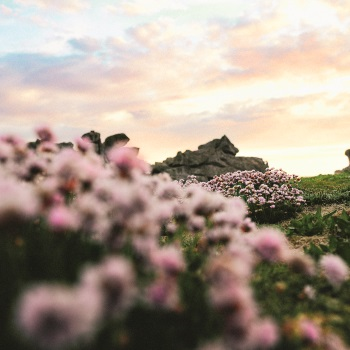 In 2015, a partnership is initiated with the OFA (The French Beekeeping Observatory) to assist in the development of a large colony of hives across Europe and promote beekeeping as a profession. In 2017, Guerlain launched an annual Bee University, bringing together scientific groups, beekeeping professionals, public institutions and affected businesses, to identify solutions and best practice models for preserving bees. In 2018, Guerlain has spearheaded Bee School, a kids' awareness program for elementary and primary school children worn by House collaborators.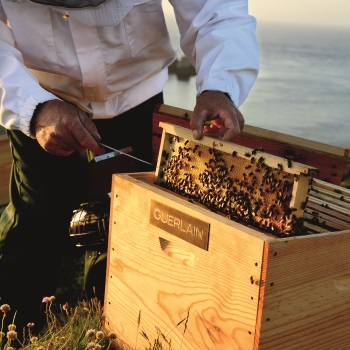 Inspired by the latest in neuroscience, the Maison has developed the BlackBee Repair technology including properties to increase the skin's ability to repair itself and to protect from stress and polluted environment. The pots were redesigned and their weight reduced: they are made using Infini Neo glass, an eco-innovation from Verescence which offers the very first high end recycled glass product made from 90% recycled glass. The carbon footprint of the lighter pots will be reduced of 44% per year (around 565 fewer tons of CO2 emissions) and the water consumption will be 42% lower. The new Abeille Royale expert skin care creams will be available from August 2019.
Photos © Guerlain
Friday 26 July 2019, 09:00