Hand woven pendant lamps, made from natural materials

The hand woven pendant lamps are made by refugee artisans in Burkina Faso, from straw, yarn, organic cotton and metal following artisanal skills and techniques in basketry carried out by Tuareg and Fulani Peulh women. Each lamp can take one to two months of manufacture and order are delivered within 3 months.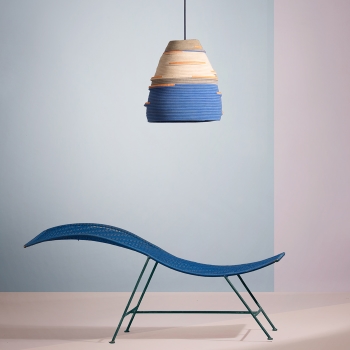 The rough materials are organic or infinitely recyclable: hand-spun organic cotton yarns and colours are mixed using natural dyes, artisanal tanned sheep hides come from Burkina Faso and colours are mixed using a leather dyeing drum, all metals are hand beaten and pattern. Each pendant lamp is a unique piece.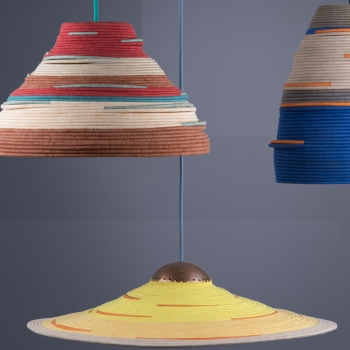 Following a time honoured Malian weaving technique, the artisans use a needle to wrap strands of organic cotton threads and leather around bunches of straw to create tightly coiled, durable lamps. The collaboration of textures and tones are crucial to the cohesion of the overall design ideas.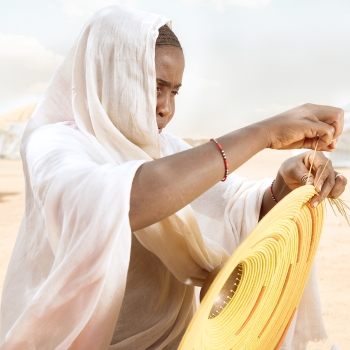 The artisans are supported by A A K S and UNHCR in the frame of a fair trade agreement, which includes literacy and numeracy. The project facilitates their access to quality raw materials and adequate work spaces and offer them product-line development and tweaking for international markets. The objective of this collaboration is to assist in the growth of a sustainable business for the refugees, whether they stay in their country of refuge or eventually return home.
Photos © AAKS
Thursday 7 July 2022, 06:29