Haute-Couture from traditional fabrics woven in Africa

Imane Ayissi has designed a Haute-Couture collection from crafted kente or weavings in small widths, for which he purchases as much as possible organic cotton in Europe.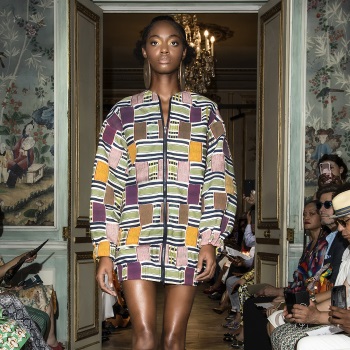 Some patterns are traditional, in the Ewe style, an ethnic group who is living in Ghana and Togo, and others are inspired by the Asafo: they are flags and banners used by associations and warrior guilds to parade or to demonstrate their strength; sometimes aesthetically naïve, they are bearing a message, often inspired by an African proverb. They are manufactured by a specialized weaver.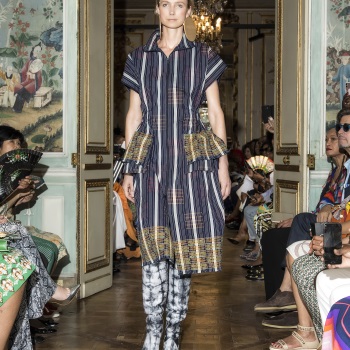 The fashion designer has imagined very precise cuts, inspired by the boubou and the kimono structures, whilst preserving the kente strips. The end cuttings that come from the manufacture are recycled through La Recyclerie. All fabrics are used, there is no stock, any rest tissue is reinterprated in the next collection. Some sur-mesure garments can be made from vintage pieces of fabrics, bought on the continent.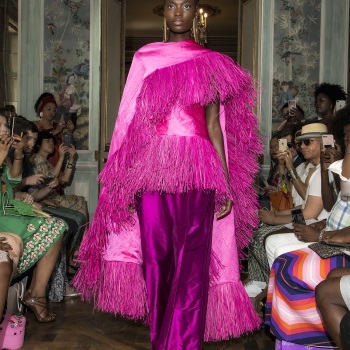 Imane Ayissi is supporting the Centre des Créateurs de Mode du Cameroun, who work towards the professionalization of the various couture vocations, in the creation or technical fields, as well as the customer relationship.
Photos © Fabrice Mallard for Imane Ayissi
Friday 5 July 2019, 12:27