Jewelry handmade by a designer, from ancient odd or broken pieces

Trained as a designer, Stéphanie is fan of vintage, travelling and jewelry. She reinterprets ancient jewels, pendants, rosaries or semi-precious stones, that she purchases in flee markets. Each piece is unique.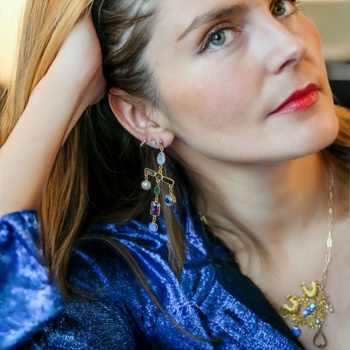 It is her own world that she expresses through her creations. Everything starts from the jewel which inspires her the creative approach to follow. "I am touched by their history, I imagine the past life of the pieces that I find. I am moved by these medals and broken jewels forgotten at the bottom of a basket in flee markets. Five years ago, I decided to bring them to life by reinventing and reinterpreting them so that they can pass on their history and recover their protective powers" she says.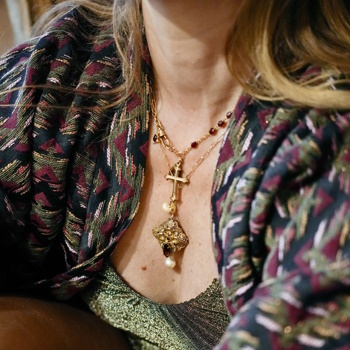 Her commitment is real and built around simple precepts. First, to utilize only existing resources, she searches for pieces and takes time to select what she purchases. There are no low-cost alloys, no plastics, no compounds but only semi-precious stones or mother-of-pearl. She limits additional elements to those which are essential and sources them consciously. Packaging is made of paper folded by hand and sometimes, Stéphanie adds an old postcard brought in a flee marker. From staging to communication, through collaboration, her approach is sustainable.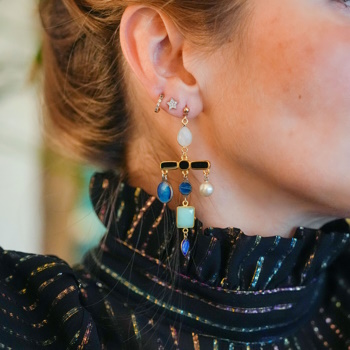 Photos © studiosolveig
Wednesday 3 May 2023, 06:53