Jewelry made of industrial springs

Tiziana Redavid is an architect. At the age of ten, she visited an industrial springs factory belonging to her father's friend: she picked up a spring and put it around her wrist. During her studies, she began creating jewelry.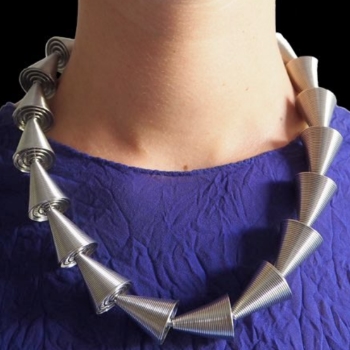 She graduated in architecture with Jean Nouvel as thesis supervisor, who knows her creativity: he advised her to keep on creating jewelry. She then began to makejewelry, inspired by African ornaments. In the 90s, her creations are sold in Issey Miyake boutiques.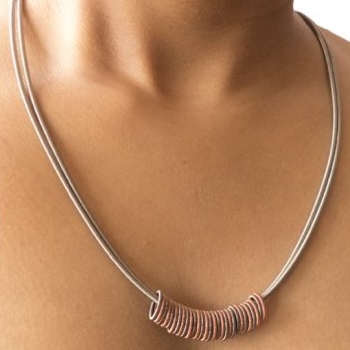 When creating, she always begin by a drawing, that she reinterprets into a jewel, like if she was drawing a mechanical part of a singular assembly. She recycles and and redirects the original function of all the springs that she can find, including new ones, to create unusual pieces and associate industrial manufacturing and hand made.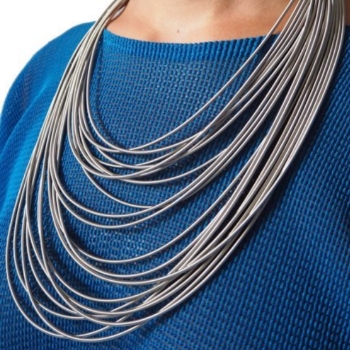 The material is 100% recyclable, she purchases all her rough material in Italy and she welcomes trainees of the Polytechnic Institute of Turin in her studio.
Photos © La Mollla
Thursday 7 March 2019, 10:59