Kering and l'Occitane group will invest 300 millions in 2023 to protect biodiversity

Kering is teaming up with the L'Occitane group(*) to launch the Climate Fund for Nature, dedicated to financing nature protection; 140 million euros are already committed out of a 300 milion euros target size. The fund, managed by Mirova 100% dedicated to sustainable investing, will be open to new partner companies to support the scaling up of its positive impacts on the ground.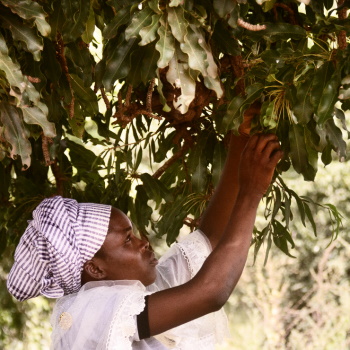 If the world is to meet its climate change, biodiversity, and land degradation targets, investment in nature-based solutions should at least triple by 2030 and increase four-fold by 2050. This acceleration would equate to cumulative total investment of up to USD 10 trillion, and a future annual investment rate of USD 674 billion.
After having launched the Regenerative Fund for Nature in January 2021, to support farmers in adopting regenerative agricultural practices, it's from this premise that Kering has created the fund and welcomed L'Occitane Group as the fund's first partner: the objective aims to support high-quality projects dedicated to nature protection and restoration, to deliver carbon credits, and to generate co-benefits for the communities with a specific emphasis on women empowerment.
Eligible projects will mostly take place in countries where the investors source their core raw materials. The advancements' progress will be monitored to ensure they deliver measurable outcomes for nature, climate and livelihoods.
(*) The international L'OCCITANE Group manufactures and retails premium and sustainable beauty and wellness products made from organic and natural ingredients.
Drawing © Kering, photo © L'Occitane
Wednesday 21 December 2022, 09:30