Lamps made from infinite recycling Altuglas® and vintage newspapers

At first, the 50s and 60s original editions have to be sought out. The front pages must talk about movies, art, fashion and design. The base of the lamp is made from Altuglas®, each piece is unique.

Eric Salone is a passionate collector of vintage objects. To associate his passion and the 21st Century, he launched the Icon62 concept: unearth original front pages of international magazines and recycle them into a contemporary light, to light the future, beginning by the iconic Marylin Monroe. Stars to come will include JFK, James Dean, Paul Newman, Elisabeth Taylor and Marlon Brando.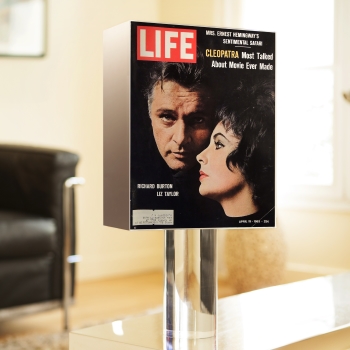 Eco-friendly plastic material, the properties of Altuglas® sheets arise from a manufacturing process that meets the strictest standards: no impurities, complete flatness. They have insulating properties and are resistant to heat, ultraviolet and many chemical agents, and used as an alternative to glass as they are lighter and do not shatter.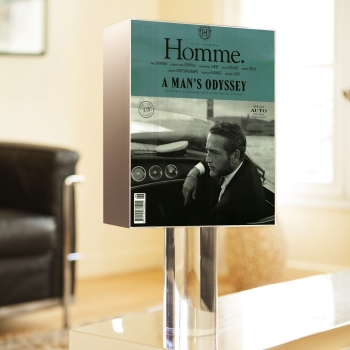 The Altuglas® is infinitely recycling, by grinding and heating to be converted into a liquid syrup. New sheets can then be moulded.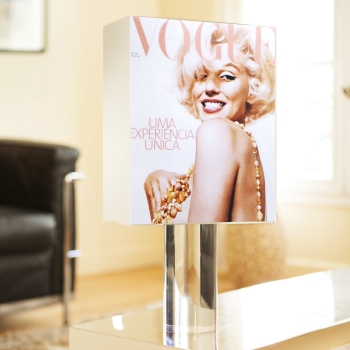 Wednesday 9 May 2018, 13:59