Limited edition of crystal tumblers for the Palace of Versailles

A limited edition of the "Galerie des Rois" gift set, composed of four crystal tumblers made by the Cristalleries Saint-Louis is available to purchase on a pre-order basis until September 30, 2019. Each piece is unique and is inspired by the stylistic features of the reigns of Louis XIV, Louis XV, Louis XVI and Louis-Philippe.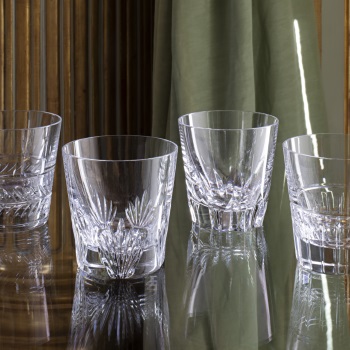 In 1767, Louis XV himself signed the letters patent that gave the glass factory the name of Saint-Louis – a reference to Louis IX also called Saint-Louis – together with the title of "Royal" manufacture. Born from the historical bond between the Château and the manufacture, the collection reflects the royal tastes highlighted by the expertise of the Crown's manufactures.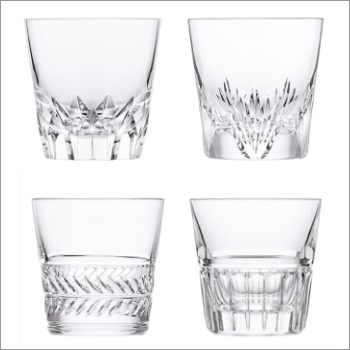 The tumblers are made from mouth blown crystal that is cut, engraved and decorated by hand produced by master glassmakers and expert glass-cutters holding the prestigious title of Meilleurs Ouvriers de France. The profits will go towards the restoration and refurnishing of the Palace of Versailles. Pre-order forms can be collected from the Librairie des Princes and the Marble Courtyard shop at the Palace of Versailles or sent by post on request from the following address: galeriedesrois@chateauversailles.fr
Photos © Château de Versailles
Cristalleries Saint-Louis gift set >>
Sunday 15 September 2019, 17:02