Limited edition of designer watches made of recycled material, from July 2019

Baume is partnering with the concept store Nous Paris to launch a capsule collection of stylish watches, made from recycled material.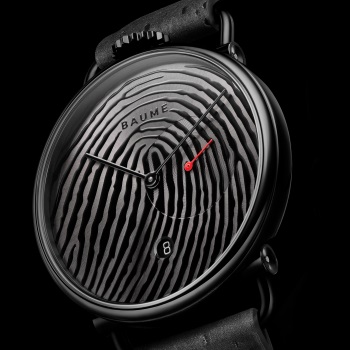 Baume, known for its eco-friendly committment, is using only sustainable material like cork or linen, avoiding precious raw ones or those of animal origin. The case is made from recycling metal and the packaging from FSC®-labelled carton, to be reused or transformed into paper. In addition to the use of recycled water bottles made of PET (Polyethylene Terephthalate), the firm is constantly looking for partners who innovate in the disposal of waste and minimize their CO2 emissions. The aim is to set up a circular system: at the end of its life cycle, the watch can be sent back to the manufacture in order to recycle the different components can be reused.
For the capsule collection, the company has created an urban watch, with a black steel case topped by an upper glass in sapphire and a strap made from black cork, with a selft-interchangeable system using recycled buttons. The watch is available in 50 pieces, online or at Nous Paris, from July 2019.
Photos © Baume
Friday 2 August 2019, 09:04