Limited edition of tableware in tribute to Mother Nature

Alain Passard has partnered with Maison Fragile for a limited edition of illustrated tableware to pay homage to nature, where his designs are silkscreened on fine porcelain.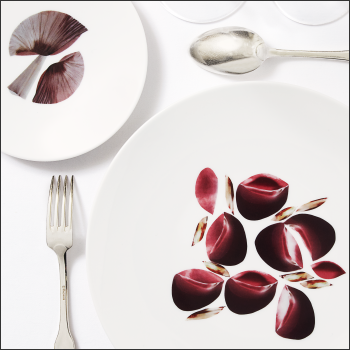 The Michelin-starred Chef takes inspiration from the nourishing earth to create his collages made with paper cut and to come up with new recipes. The young tableware manufacturer has been working closely with the Chef, by meeting with him in his vegetable garden, in his Arrière-Cuisine restaurant to capture the essence of the collection. In addition to the love for gastronomy and the taste for work well done, their commun point is their mutual commitment to transforming a raw material into a product of excellence.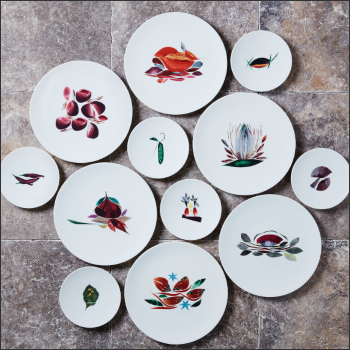 Apricot salad in the "bourrache" style with fresh mint, roasted fig with purple basil, girolles and red endive with tarragon, twelve original collages of the Chef have been chosen and silkscreened on Limoges porcelain plates. It will have taken four months to select the final designs among hundreds and six months for the manufacturing.
Photo © Maison Fragile
Sunday 12 January 2020, 05:22