Limited numbered inverted watch, in tribute to Leonardo da Vinci, available from May 2nd, 2019

Leonardo da Vinci died on May2, 1519, 500 years ago to the day. A singular timepiece, inspired by the inverted writing invented by the Italian master, has been manufactured in a limited edition of 500 pieces; the number 1 will be given to the town of Vinci and the number 500 to the Clos Lucé.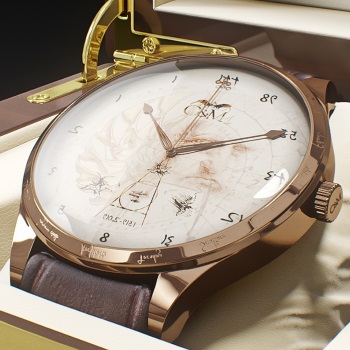 The watch face reads from right to left and the hands turn counterclockwise: to tell the time needs to become an habit. Leonardo da Vinci loved symbols, they are present in significant numbers in the design of the commemorative object.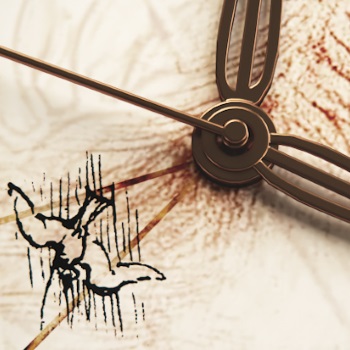 The hour hand figures a drop of water, as a reminder of his research in fluid mechanics. In 1505, fascinated by the flight of birds, he published a "Codex" from which are taken the drawings of birds and the aerial screw, considered as the ancestor of the modern helicopter, appears at the center of the design. Signature symbol of the Italian genius, the three loops, which are very present in his Milanese house, are placed at the end of the seconds' hand.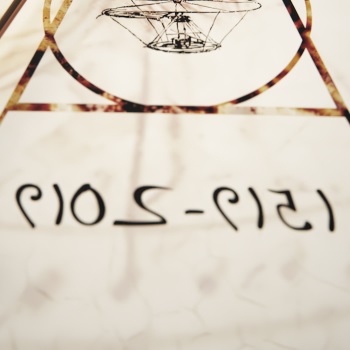 All his professions are inscribed around the casing from stainless steel capped by a sapphire glass; it is possible to have the piece customized with a 20-character text of 3 lines. The inverted watch is available from May 2, 2019.
Photos © Col & Mac Arthur
Thursday 2 May 2019, 18:46