Luxury natural water, drawn from the mountain, above Megève

The clear water spring spurts at an altitude of 1470m, in the Massif du Mont-Blanc (French Alps). It is drawn and bottled on site, exclusively by gravity, without other processing. The water is pH-neutral, sodium free with a stable composition of minerals and oligo-elements.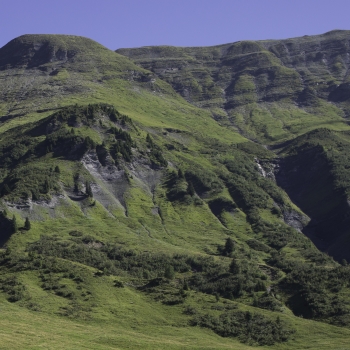 Dominique Méridol is a philosopher: his family's property is located on an untouched by man slope of the mountain, with an abundant flora where goats, bisons, marmots and golden eagles live in the nature. He set up the production workshop inside the family farm, which is self-sufficient for electrical power and does not produce any chemical waste.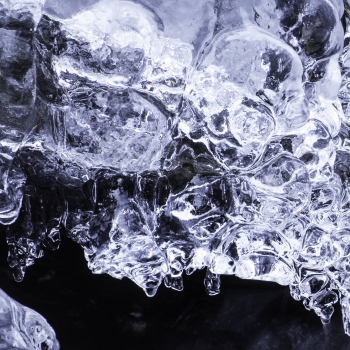 Pierre Margara, sculptor in Megève, created the bottle: the shape had to be elegant, feminine, sensual and authentic, to reflect the original character of the water.The stopper is made of glass and the cap made of tin.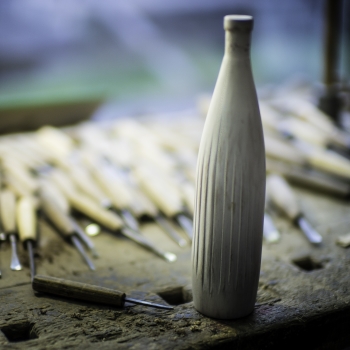 The 74cl(*) and 147cl(**) sizes of bottles are packed in mineral matter printed cardboard boxes, that remind of the origin of the water. The Eau de la Sasse has won the Design Gold Medal of the Concours International des Eaux Gourmets 2018 in Paris.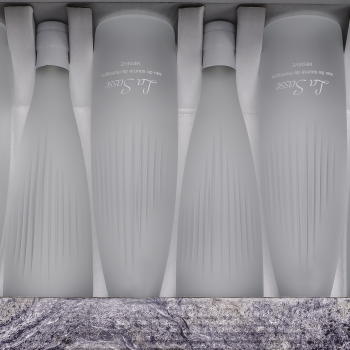 (*) 74cl is the area code of the Haute-Savoie, where is located the property
(**) 147cl is the sum of the area codes of the Haute-Savoie and the Savoie, the two departments of the Savoie region (74 + 73 = 147)
Photos © Sébastien Tavares Gomes
Thursday 30 June 2022, 05:53