Marseille soap cooked to the cauldron

Fer à Cheval redesigns its iconic cube into sliced soaps: made by traditional standards in a cauldron, it is extra pure, hypoallergenic, without adding fragrances, colourings or preservatives. Luxury detail, both faces of each slice are stamped.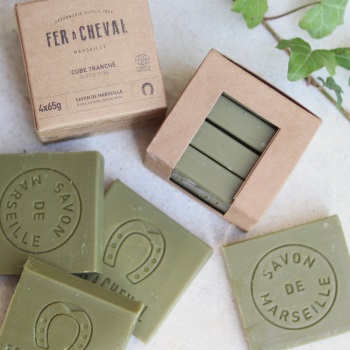 Here, master soap-makers work in a craft way in keeping with tradition. The olive oil sliced cube, includes 100% of natural ingredients without palm oil nor animal fat. It is COSMOS NATURAL by Ecocert certified.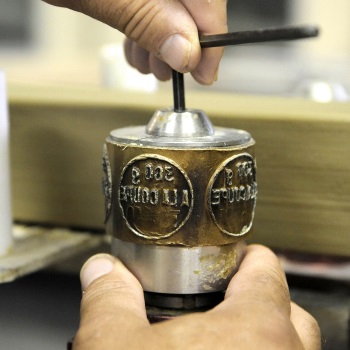 Founded in 1856, Fer à Cheval is the oldest established soap maker to perpetuate the ancestral manufacturing in its own legitimate territory. It is a founder member of the UPSM, the Union of Marseille soap professionals (*) which works to promote the authentic Marseille soap. It is awarded the designation "Living Heritage Company" and its architecture is classified as a historic monument.
(*) Union des Professionnels du Savon de Marseille
Photos © Fer à Cheval
Wednesday 25 March 2020, 05:59