Movie jams sold for the benefit of a non-profit association, from June 30th, 2020

Stéphane de Groodt(*) asked Pierre Marcolini to manufacture movie star favorite jams, whose benefit of sales will be donated to the association "Rêves de Cinéma" which works for ill and disabled children, confined in hospitals. The jams are called: ConfiNures (**).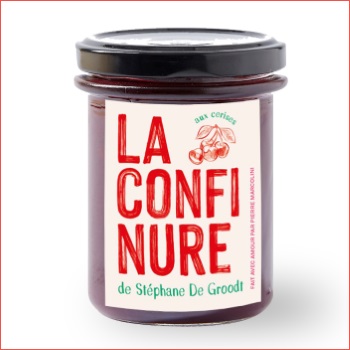 Cherry for Stéphane De Groodt, Passion-fruit for Carole Bouquet, Greengage for Claude Lelouch, Quinces for Isabelle Carré, Peaches for François-Xavier Demaison, Rasberry for Elsa Zylberstein, Rhubarb for Dany Boon, Stawberries for Michèle Laroque, Figs for Virginie Efira, Apricots for André Dussolier and Mangos for Diane Kruger compose the ConfiNures menu, out of which each recipe has been specially created by the Maison.
Pierre Marcolini is chocolate maker in Brussels since 1995. Pioneer of the bean-to-bar movement, he controls the whole making process from the bean to the chocolate bar. The ConfiNures will be on sale from June 30th, 2020.
(*) Stéphane de Groodt is an actor
(**) French word game between the word "Confiture" (jam) and "Confiné" (confined)
Photos © Pierre Marcolini
ConfiNures by Pierre Marcolini >>
Tuesday 30 June 2020, 05:34