Musical and portative design mood lighting, with wireless audio player

JinGoo means melodious singing of orioles in ancient Chinese poems: it has named the musical and portative design mood lighting, that can be paired with a smartphone.

The body of the bird is formed from molds for production precision and fired in traditional kilns by the masters in Yingge. The base is a solid subwoofer, reinforced by the wired metal cage and wood frame, which wood comes from Taïwan. The lamp uses energy-saving LED lamps with lithium battery.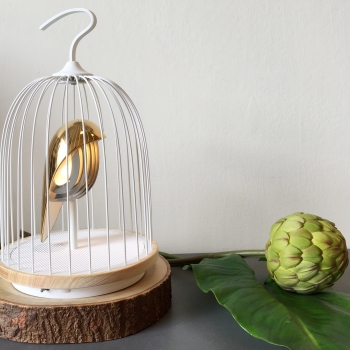 Sounds come from the subwoofer, pass through the ceramic bird torso and reflect with tweeters inside toward the listener. This provides wider range of audio sound to enrich the listening experience. Top pair the JinGoo to a smartphone is simple: turn on blue tooth, connect to JinGoo, listen.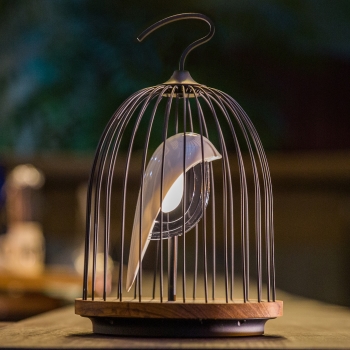 Different species of orioles are manufactured: the White Hwamei, also known as the "Bird of Luck", the Feathered China which pattern in white and blue invites to travel, the Phoenix, a symbol of eternity, l'oiseau Bleu as a wink to the French and the Cherry Blossom, also called "sakura" in Japanese, that heralds the arrival of spring.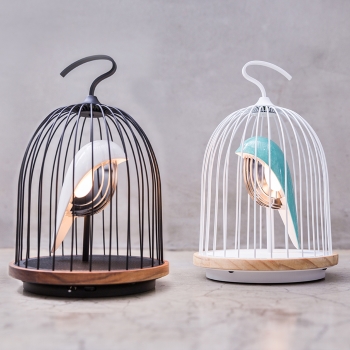 Awards in 2016: Good Design Award and Silver A'Design Award
Thursday 5 May 2022, 05:53