Mythic vintage car transformed into electric cult car, available from June 2020

It will be possible to modify one's vintage car petrol or gas oil engine into an electric one. Retrofuture offers limited editions of Jaguar XJ6, Ford Mustang Coupé, Porsche 912 or Rolls Royce from February 2020.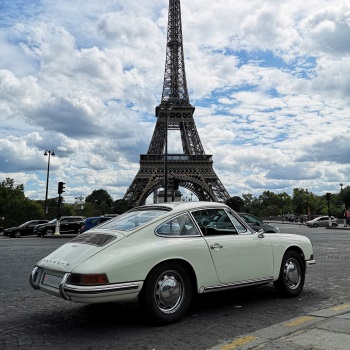 The retrofit is the art of upcycling a classic car into an electric one. Already legal in some thirty countries, the retrofit law is about to be passed beginning of 2020. The 100% electric motorization is certified, according to specifications specific to each vehicle.
The catalogue includes 15 mythic cars. They have an expected range of 120km to 200km, according to the model. The cars are selected and carefully chosen to be guaranteed for three years. The delivery schedule is from June to December 2020, on a first come first serve basis.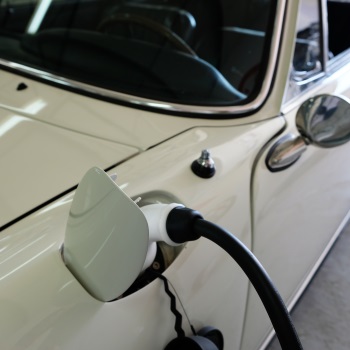 Classic car enthusiast, Arnaud Pigounides(*), is vice-president of the AIRe sector, which brings together the electric retrofit industry players: "Why should electric cars only be modern models? They can also be vintage cars. The retrofit allows to upcycle all petrol or gas oil cars, that make us dream, and to recall the pleasure of driving mythic cars carbon free."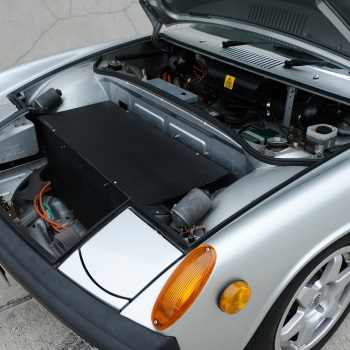 (*) Rétrofuture has been founded in 2018 by Arnaud Pigounides, economics graduate and former director of an advertising company and Marc Tison, engineer from the Ecole Centrale in Paris, former executive officer of PSA and expert on electric mobility.
Photos © Retrofuture
Rétrofuture Electric Vehicles >>
Thursday 24 October 2019, 16:25