Nightly discovery of the Château de Versailles, for children and parents

The château de Versailles offers nightly visits of the King and Queen's appartements, the Galerie des Glaces and the reception rooms animated by actors, dancers, singers, magicians, musicians and fencers in the atmosphere of the festivities at the royal court of Versailles. Children are welcome.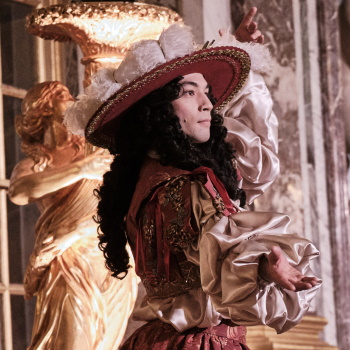 The group is received under subdued lighting: no tourist, the château is closed for the public at this time, the party can begin. An earl and a countess receive the visitors and accompany them to the Salon d'Hercule where a magician made objects blow away while a marquise soprano who had lost her jewelry, asked for help by singing to find them back. People walk along the reception rooms to the Galerie des Glaces, bathed in a sparkling orangy pink light.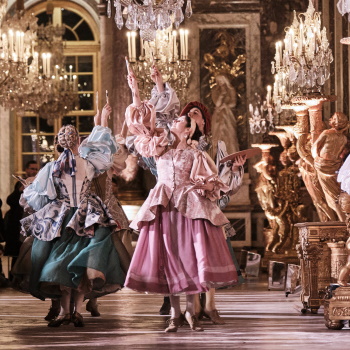 There, a dance troupe is ready and the ball starts. Suddenly, dressed in red and gold, the King makes a majestic entry: he walks slowly across the Galerie towards the dancers and takes part in festivities, while a small group of musicians is performing minuets. At the end of the visit, the public is invited to get close to the bay windows to attend a nighttime fireworks, showing golden fans like the ones present on engravings and paintings of the 17th Century. So that Versailles always remains Versailles.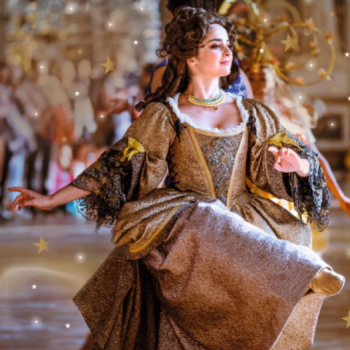 Photos © Agathe Poupeney
The King's Tour is available by reservation until December 30, 2021 >>
Wednesday 22 December 2021, 06:02