Organic coffee square to bite, like a chocolate

Founded in 1948(*), the Maison Pralus is an institution in the world of chocolate. Today, it launches the organic coffee square to bite, like a chocolate.

A coffee connoisseur who did not like chocolate made a special request to François Pralus, who invented the coffee square, whose composition is directly inspired by the chocolate square: coffee, pastry sugar and dearomatised cocoa butter, to preserve coffee flavour. The production is identical.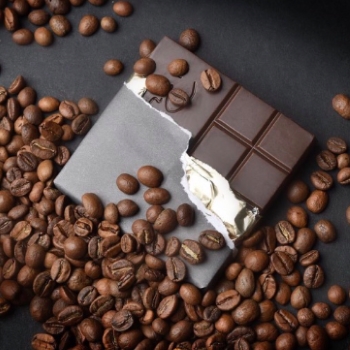 Still settled in Roanne, the family-run company has a discreet forward-thinking philosophy. François Pralus bought a plant on the island of Nosy-Be(**) to produce sustainable cocoa, respectful of the nearby primary growth forest.
The firm employs twenty people and pays pay for medical costs of the twenty families. It also supports the school of the village that serves 200 children, by providing school text books and supplies, tables and chairs. In 2017, a small school building destroyed in the hurricane has been rebuilt.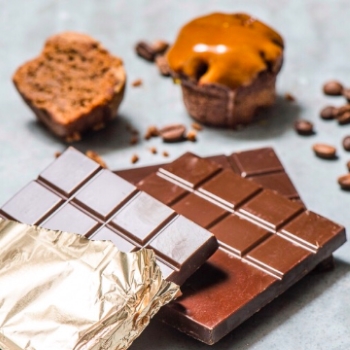 Since 2017, an industrial wasteland has been converted into a permaculture community garden, maintained by professional gardeners: the company personnel can garden half an hour per week, during working hours, coached by a permaculture specialist, employee of the Maison Pralus. Each end-of-week, the employees receive a basket of seasonal fruits and vegetables, for their own consumption.
photos © Thierry Bégin - Maison Pralus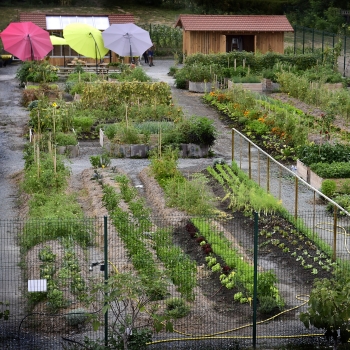 (*) In 1948, Auguste Pralus founded the Maison Pralus in Roanne and has been distinguished MOF (Meilleur Ouvrier de France) in 1955 . After having being trained by Lenôtre in Paris and Bernachon in Lyon, his son François took up the fight in 1988, opening a laboratory dedicated to cocoa and several boutiques in France.
The Maison Pralus, who works the cocoa from "bean to bar", has been awarded several times, and exports its production throughout the world, to the United-States, Japan and Europe.
(**) Nosy-Be is located to the northwest of Madagascar.
Monday 9 May 2022, 06:31