Organic fruit carver, presidency of the French Republic's supplier

Atef Barbouche is carver-artist: he makes organic fruit sculptures for the Palais de l'Elysées (French presidency), for the palaces or for private events. He has taken over the family business and works with his two brothers.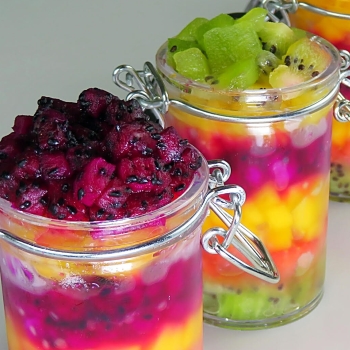 After getting his start as pastry chef, trained by a master Best Workers in France (Meilleur Ouvrier de France), Atef decided to create organic fruit sculptures. At first, he was taken for a fool. It has today become his specialty and his signature: he prefers what is difficult and demanding, and which maintains his freedom of enterprise.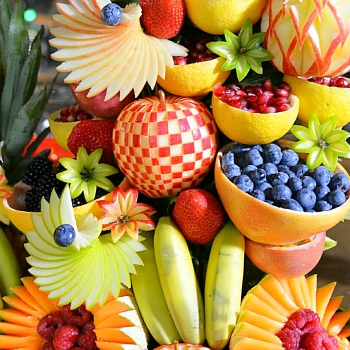 The visit begins with the laboratory where it is 5 degrees Celsius (41 degrees Fahrenheit), to preserve the fruits: washing, rinsing, finishing of the fruit baskets, there is a place for every step. Everything is prepared at the time of order, placed into the bespoke basket elevator, to be delivered in the boutique.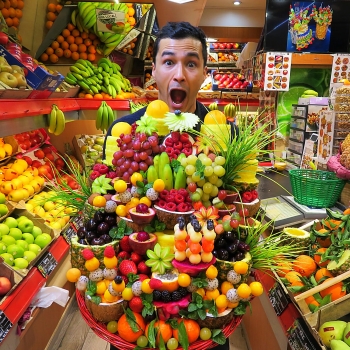 His organic fruit and vegetable are carefully chosen and booked to his usual counterparties in Rungis (Rungis international market): dialog and confidence are crucial to work with the best wholesalers.
There is no plastic shell, neither plastic straw, but only coconut husks or grapefruit peels, that Atef has reinterprated as basis for his sculptures, everything is biodegradable.
La Ferme de Longchamp, since 1948 >>
address: 58 rue de Longchamp, 75016 Paris, France
tel: + 33 147 275 970
email: lafermedelongchamp(at)hotmail(dot)com
Wednesday 10 August 2022, 05:56