Organic yule log, made by a pastry chef and a designer

The committed pastry chef Benoît Castel has partnered with the designer Matali Crasset to invent an organic yule log looking like an African totem: this unique and unusual creation links the traditional family fest to the sculpture, set up in the centre of the village, which federates and unites communities.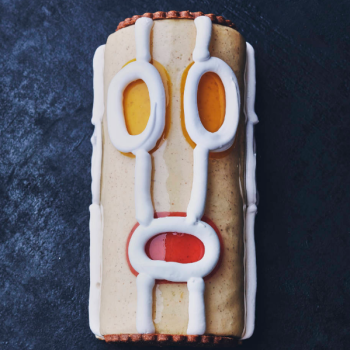 The chef has started his career in luxury Parisian restaurants before opening his first boutique named Freedom, whose decor made with raw materials was an open space because there was nothing to hide: one could see the team at work while buying one's bread. All bread and pastries are made from local seasonal products, carefully chosen and everything which is sold has been made on site, without dye nor conservative. The pop colours of the yule log have been made from natural ingredients.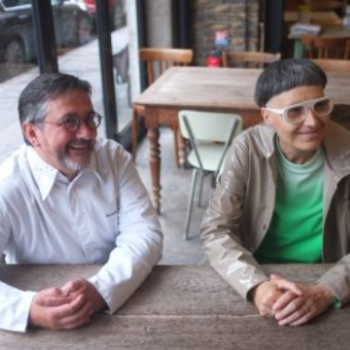 Benoît Castel emphasises eco-responsiblity in his three boutiques: plastics are baned, deliveries in Paris are made by bicycle and unsold breads are recycled. All generations are working hands-on, some are apprentices, others have been working with the Chef for ten years and pass on their know-how to perpetuate it.
(*) Matali Crasset is a French designer, involved in sustainability since the nineties.
Photo © Benoit Castel
Benoit Castel >>
Matali Crasset >>
Monday 20 December 2021, 17:34