Outdoor accessories made of 100% recyclable material, inspired by the Tuileries Gardens

Sarah Poniatowski has designed a full collection of pieces made of recycling material whose patterns are inspired by the Tuileries Gardens.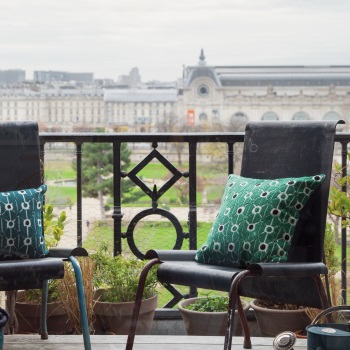 From the outset, the iconic royal gardens facing the Louvre in Paris have fed painter, sculptor and writer's imagination and they still inspire photographers, film makers and fashion designers: as a neighbour, Sarah Poniatowski often visits them and knows them minutely. The designs of her collection take inspiration from the sails of the boats that slide across the water, flowery groves that change with the seasons and statues like an open-air museum.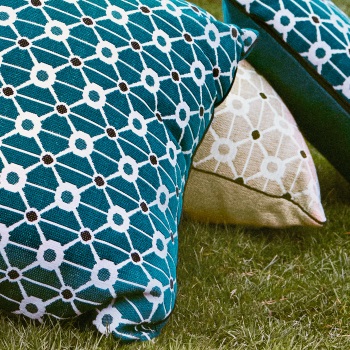 Careful consideration has been given to materials and sustainability: outdoor fabrics are 100% recyclable, the cotton used is organic and textiles are Oeko-Tex certified; the maison works with renewable raw materials like rattan, raffia, linen and veta vera, wild, resistant and very flexible plant; noble used woods come from reforested plantations and all waste from the manufacturing is recycled.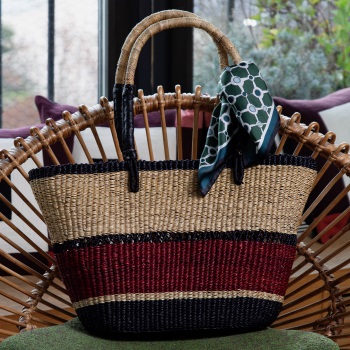 Short circuits are favoured and half of the manufacturing is made in France and 80% in Europe; wrappings are made from recycled paper or cardboard and deliveries in Paris are carried out by electric vehicle.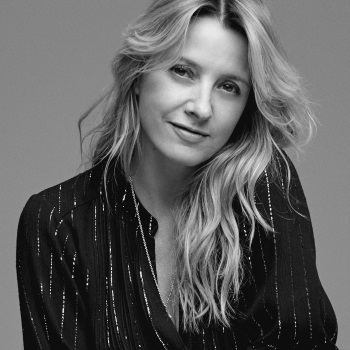 The maison supports No More Plastic foundation and pursues a zero-plastic objective; it also sustains a women's group in Ghana, who make baskets from Vera Veta, each one taking a week.
Photos © maison Sarah Lavoine
Thursday 8 July 2021, 08:24