Parisian Haute-Couture made from natural material

After having worked with Olivier Lapidus, Gildas Pennec and Victoria Hernando decided to launch their own brand Margareth&Moi.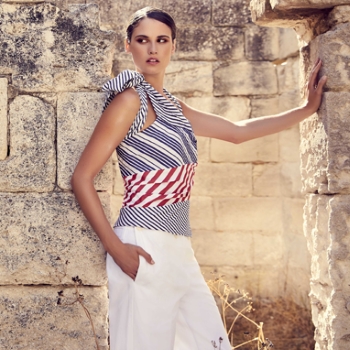 The sourcing is rigorous, composed exclusively of natural material: silk, gazar, silk gauze, organza, satin crêpe, cotton ottoman, embroidered linen or jacquard, all manufactured in France or Italy. The silhouette is strong and the lines are pure, looking for a refined natural look, where the woman feels beautiful in a sur-mesure garment.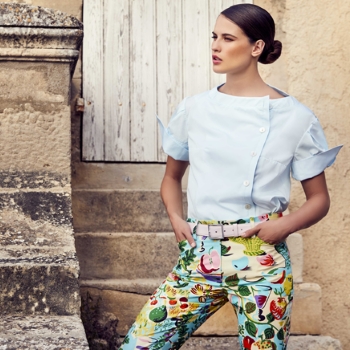 The theme of the Spring Summer collection 2018 is: "love to the beach", idleness, optimism and joie de vivre. Today, the Haute-Couture raises 50% of the business. The brand is distributed in Europe, in the USA and the United Arab Emirates.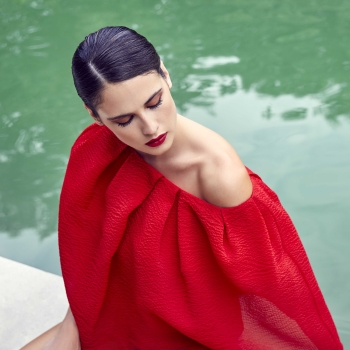 Margareth&Moi >>
2004 : Grand Prix de la création of the ville de Paris
2005-2008 : Fashion shows in Paris, Roma, Acapulco et Rio
2008 : a photo of a dress is displayed at the Patrick Demarchelier's exhibition (Petit Palais in Paris)
Wednesday 2 May 2018, 15:52