Prada launches a high jewellery collection made of 100% certified recycled gold

Prada launches Eternal Gold, a first haute joaillerie collection made of 100% certified recycled gold in respect of sustainable luxury, which combines time-honored artisanal techniques and precious gems and ethical metals.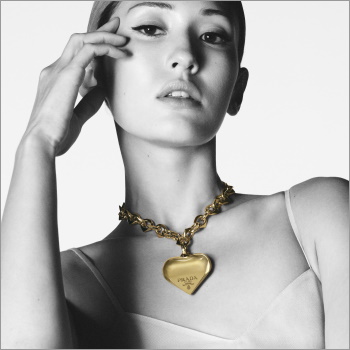 As an extension of its commitment to use only reused nylon in its fashion and accessories collection, the maison generalizes the same conscious and responsible practices across every facet of its business, including the creation of unique jewels.
The brand sources gold from eligible recycled material sources including industrial gold, and post-consumer precious objects. Wether it is its supply chain or its production line, it attaches particular importance to human rights, labor safety, environmental impact, and business ethics. All recycled gold used for the haute joaillerie collection meets the standards set by the Responsible Jewelry Council and diamond origins are verifiable and traceable for stones of all sizes.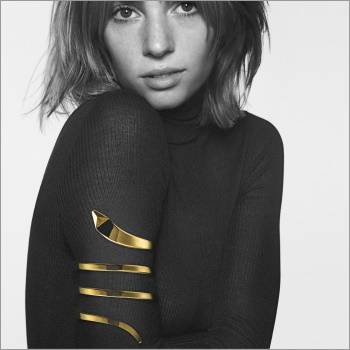 Records of this verification have been logged on the Aura ConsortiumBlockchain´s platform and can be accessed by Prada fine jewelry customers who also will be able to verify the authenticity of their pieces.
Photos © Prada Fine Jewelry Campaign featuring Amanda Gorman, Prada Fine Jewelry Campaign featuring Maya Hawke, Prada Fine Jewelry Campaign featuring Somi Jeon, Photos by David Sims
Wednesday 30 November 2022, 05:36