Rare, natural and ethic honeys from Madagascar plant species

Ilanga Nature produces Ecocert-certified honeys in the island of Madagascar. The firm is committed to going with beekeepers and developing long-lasting fair trade partnerships.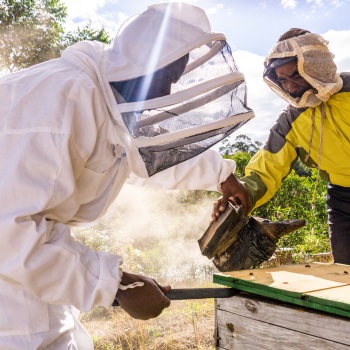 Olivier Laurent has been touring Africa for thirty years before settling in Madagascar in 2018: preserving bees, protecting the unique biodiversity of Madagascar and fighting against poverty has become his life project.
Together with his daughters, he began by training beekeepers for responsible farming, supported them by providing hives, so that they could insure fair and secure steady income: 4.500 hives have been settled and 350 beekeepers have been trained. Some producers are living in remote and preserved areas, far from the factory and the team uses four-wheel-drive vehicles to collect honey directly on site.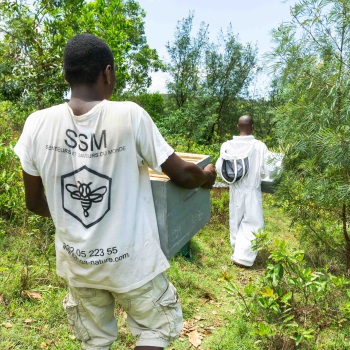 Madagascar is isolated from the continent and 90% of its vegetation is unique: settling hives in the island and multiplying bee colonies helps to preserve biodiversity and offers a qualitative range of perfumed honeys with niaouli, lychee, eucalyptus or cactus derived from organic farming practices. Two barges on which 250 hives will be installed are under construction and will be moored on the Manakara canal, south-west of Madagascar, as September 2021: they will be dedicated to collecting water lily honey.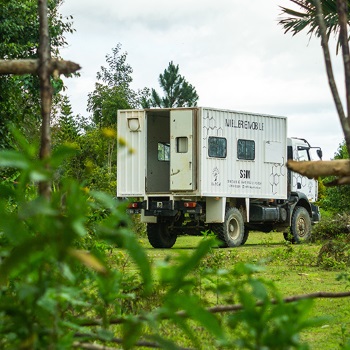 The firm takes part in awareness campaigns and reforestation programmes with the aim of replanting 10.000 trees per year.
Photos © Ilanga Nature
Thursday 27 April 2023, 11:31