Reinvented old form tableware ceramics, in homage to the Marquise de Pompadour

Gien re-edits its iconic tableware ceramics, with sur-mesure drawings, signed by Antoinette Poisson. The collaboration associates two exclusive savoir-faire, the knowledge of the reknown Loire Valley earthenware factory and the expertise of three enthusiasts of wallpapers from the 18th century.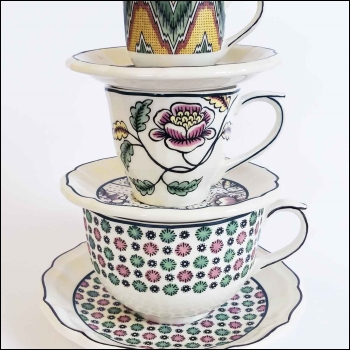 Since 1821, the Gien Faïencerie controls the entire making process of its goods, from sourcing raw materials to making clay paste and slip, to turning out the finished product. Traditional crafting techniques are still in practice and are inherent to the level of excellence of the Maison. Each piece of Gien passes through the hands of 30 different master craftsmen and women. Pieces are hand crafted, using the pouring method for casting hollow shapes such as teapots, and pressure casting for flat pieces such as plates. Clay paste, plaster casts and glazes are all designed and created at the Faïencerie using traditional undisclosed recipes. It takes 14 different types of earth to forge a piece of Faïence, and the specifications of the mixture are still today one of Gien's closely kept secrets. Hollow shapes are then fitted with additional features such as handles, spouts and glued on with a specially formulated type of slip. After drying and firing at 1 160°C, the piece becomes "biscuit".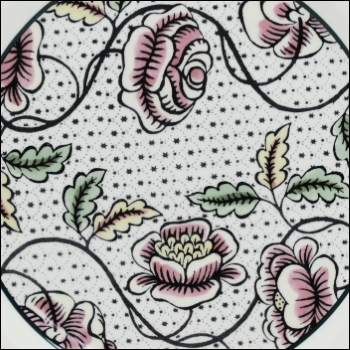 Antoinette Poisson has been founded by three conservation professionals, graduated of the Institut National du Patrimoine de la Sorbonne. They once discover remnants of wallpapers from the 18th century, under several layers of wallpapers: they has to take back into the 18th century to restore the wallpaper and became passionate about this forgotten handicraft technique. In 2012, they decide to launch their own studio, which is baptised from the real name of the Marquise de Pompadour, great art and wallpaper lover.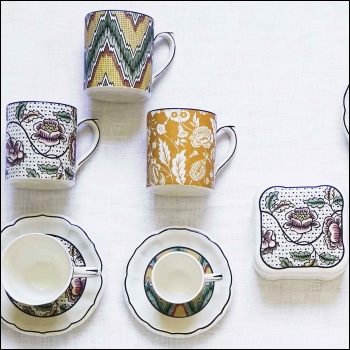 The tableware ceramics is named Shell, like the very fashionable style under Louis XV: it was natural that Antoinette Poisson designed the decor, in homage to the illustrious King's favorite.
Photos © Gien © A Paris chez Antoinette Poisson
Gien >>
A Paris chez Antoinette Poisson >>
Friday 30 November 2018, 10:52