Renovated humanist library in certified wood, open to all

Located halfway between the Italian and Dutch intellectual centers, radiates since the 14th century where its Latin school was one of the most reknown of the Holy Roman Germanic Empire. Reopened after renovations, it allow the consultation of rare and universal books, for all public.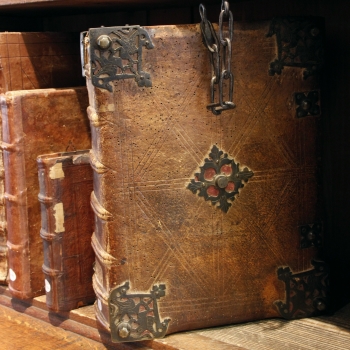 From 1440 to 1526, Sélestat is at the heart of the new knowledge sharing networks and is proud to have a unique testimony of this period: the humanist library, whose holdings gather the parish library collection and the Beatus Rhenanus personal library, inscribed in the UNESCO memory of the world programme, to which are added purchases and donations over the centuries.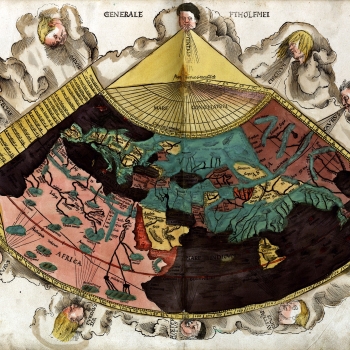 The restauration has preserved the ancient corn market architecture. The columns supporting the structure are from Vosges sandstone. Windows and furniture of the exhibition hall are from sustainably managed forests certified wood, and the desks take inspiration from the scriptorium, where the copyist monks were working. The conservation measures for the collection are automated by sensors, to manage energy consumption in real time.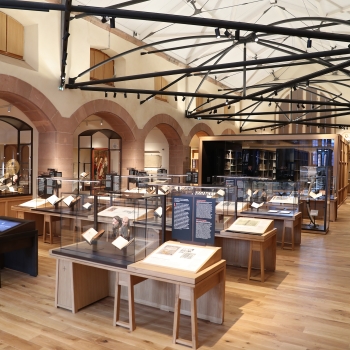 During the renovations, the researchers found a Carolingian necropolis and numbered of artefacts under the building, that are now displayed in the exhibition. The town of Sélestat has been awarded the Ville d'Art et d'Histoire label in 2016.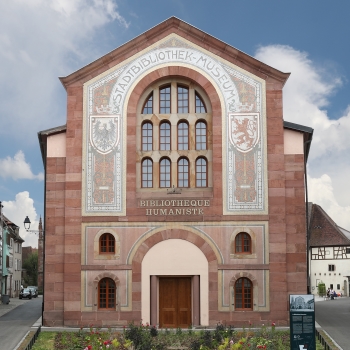 Photos © Ville de Sélestat, © PMod
Bibliothèque Humaniste de Sélestat >>
Friday 22 February 2019, 10:57