Responsible make-up in recyclable plastic-free case

La Bouche Rouge offers a make-up range made in France, whose ingredients are sourced locally. All objects are refillable, fully recyclable and plastic free. The maison is supporting the Eau Vive Internationale association which builds wells in Togo.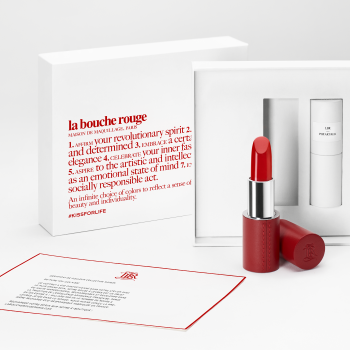 Six years of research in its own laboratory have been necessary to develop a lipstick without beeswax, nor synthetic wax or silicone, which preserves the smooth application and a perfect fix. The secret lies in a high concentration of squalane, the use of jojoba virgin oil and hyaluronic acid combined with brown algae extracts harvested in Saint-Malo. The lipstick formula is vegan, cruelty-free and adapted to pregnant women. A part of the profits is donated to the association Eau Vive Internationale and a refillable lipstick purchased allows to offer 100 liters of water to needy families.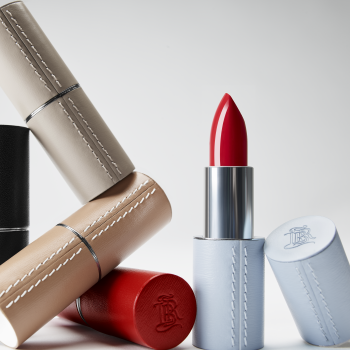 On the side of packaging, the maison uses vegetal biomaterials, endless recyclable metal and employs Living Heritage Companies(*) for glass parts. They can be sorted in usual waste separation systems. Lipstick cases are made from upcycled leather and universal powder compacts from fully recyclable metal, can be used either for trhe land of sunshine of eye shadows.
"Luxury has the duty to highlight our lives, it is unthinkable for us to manufacture objects that could pollute the planet. The cosmetic industry has an enormous potential for change: it is the third most highly polluting industry in terms of plastics, following the automotive and the fashion industries" Nicolas Gerbier, founder of the maison, explains.
(*) Living Heritage Companies or Entreprises du Patrimoine Vivant in French is a trademark of Ministry of Economy and Industry.
Photos © La Bouche Rouge
Wednesday 2 September 2020, 07:48