Salvatore Ferragamo museum displays sustainable fashion creations on biodegradable mannequins until March 8th, 2020

The Milan museum is presenting Salvatore Ferragamo's sustainable fashion researches since the 20s . The creations are displayed on 100% biodegradable mannequins.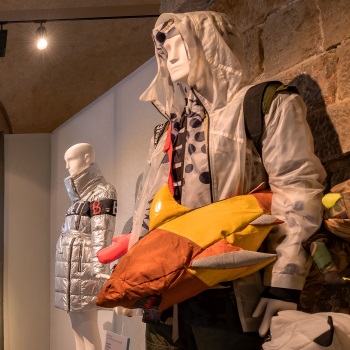 The exhibition is starting from the groundbreaking intuitions and researches of the Italian designer and is continuing with the works of international artists and fashion designers : the exhibition calls for thinking about environmental issues, displaying the latest experimentations on the "green" side and suggests a new and innovative key to the delicate intertwining of nature and technique, organic resources and creative reuse, underlining the importance of a shared, aware and collective commitment.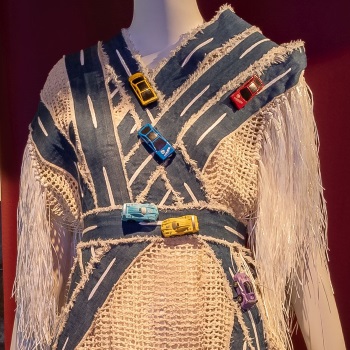 Bonaveri manufactures fully biodegradable mannequins composed of of B Plast®, a natural, biodegradable bioplastic made up of 72% sugar cane derivatives, painted with B Paint®, the first natural paint consisting exclusively of renewable organic substances (made out of 100% vegetable-based resins and oils, surfactants that do not contain phosphorus, 100% vegetable-based solvents obtained from orange peels and drying agents devoid of cobalt salts and naphtha).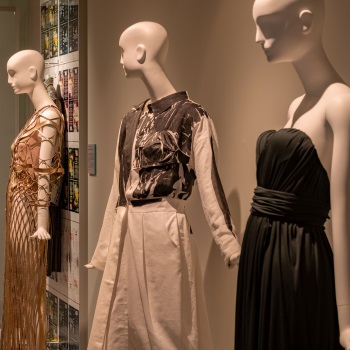 These mannequins allow to reduce their footprint by 25%, being the lowest CO2 percentage emitted into the atmosphere.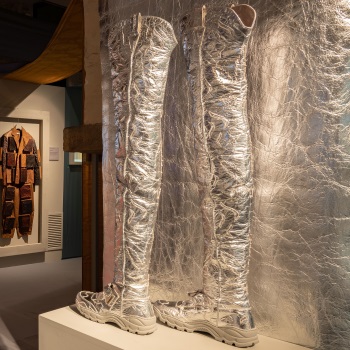 Photos © Guglielmo De'Micheli for Salvatore Ferragamo
Musée Salvatore Ferragamo, Sustainable Thinking until March 8th, 2020 >>
Bonaveri B NATURAL >>
Friday 17 May 2019, 10:59