Sur-mesure handmade globes manufactured from natural materials

Alain Sauter is a geographer: he manufactures globes made from natural materials in his workshop located in the East of France. Terrestrial, cosmique, celestial or historic, each artwork is entirely handmade.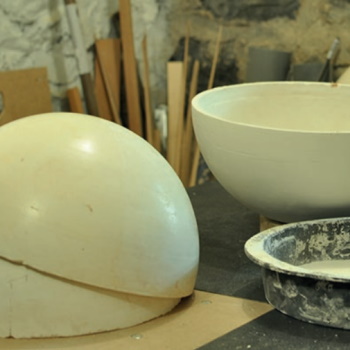 It is one of the last European artisanal manufacturers which makes sur-mesure unique globes. Whether it's about a ground-based mapping or an accurate cosmic depiction based on official data, a historically dated representation or a more original design, anything is possible: inclusion of the future owner village of birth, positioning of imaginary islands bearing the names of relatives or enhancing of a travel route with a high personal and symbolic value.
In the 16th Century, globes were made of papier-mâché covered by a thin layer of plaster, or from crystal or hand-blown glass, making them fragile. To make up for this disadvantage, the use of staff has been preferred so that the globe is more impact resistant.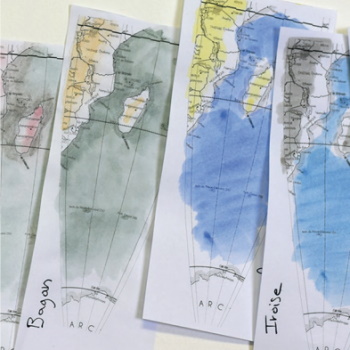 The colour enhancement is done with extra fine watercolours: the range of tints is inspired by travel photos in order to evoke the atmosphere which emerges from the places. The sur-mesure globe bases are made of oak or beech wood from Jura. Each globe is sold with hand numbered certificate of origin. The business has been awarded the Prix Métiers d'Art de Bourgogne in 2022.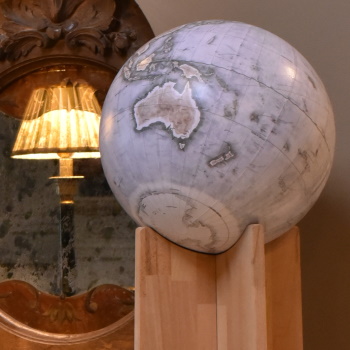 Photos © Globes Sauter
Thursday 10 November 2022, 09:59