Sur-mesure responsible Haute-Cuisine, for ephemeral events

Céline Pham is a franco-vietnamese Chef who cooks for private parties or sur-mesure events, and adapts herself to the place that welcomes her, in order to meet the expectations of the guests.

She has already cooked in a treatment room, a bank vault, an appartment in the center of Paris with ceilings listed by UNESCO, facing the Pantheon and the Coliseum in Rome, in Melbourne or in Khartoum. She likes the connection with guests and, when it is possible, to work in an open kitchen.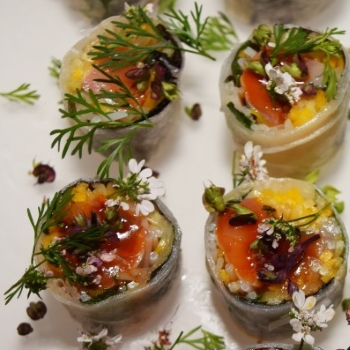 She organizes herself upstream, checks out the location beforehand to make best use of everything at her disposal and travelling with minimum resources, purchases seasonal local products and composes a unique menu, taking into account guests taste.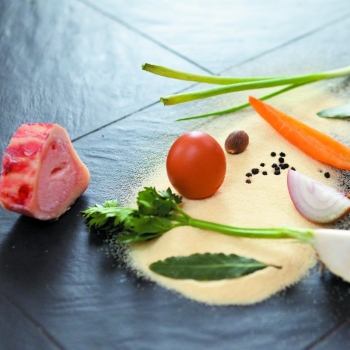 By her education, she learnt the true value of a product and its scarcity: sometimes faced with food waste during big events, she committed herself to give excess food, as co-founder of the "Restaurer" Association and in collaboration with Ernest, for redistribution. In 2022, she opened her first permanent restaurant called Inari in Arles, in the south of France.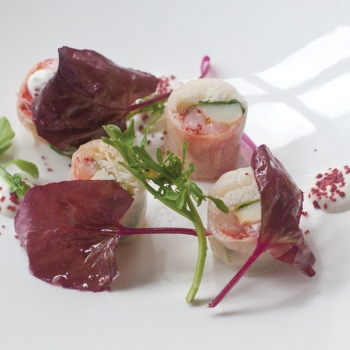 Céline Pham >>
Ernest Association >>
Photos © Barrère & Simon, Anthony Mathevon, Pierre Lucet-Penato, William Roden, Autumn Sonnichsen, Richard Banroques, Renaud Monfourny, Lucile Arnaud, Julie Brami, Forent Tanet
Saturday 17 June 2023, 14:57