Sustainable Haute-Couture made from recycled fabrics

It is the crunch of pure snow that inspired Adeline Ziliox to create this sensitive and ultra-feminine collection in black and white. The fabrics are recovered, and worked with addition of recycled plastics or reinterpretated parachute canvas.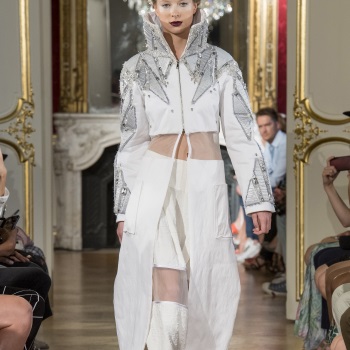 She wishes to ground her collection in sustainability: single use disposable plates are included in the embroideries, fabrics come from unsold pieces of previous collections, that she upcycles to create Haute-Couture garments.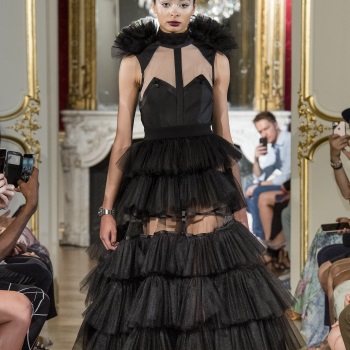 For some black looks, she has intended an "oil slick" effect by applying parachute canvas on an organza or tulle effect. She purchases her fabrics in France, embroideries are entirely handmade and all pieces are made in Strasbourg, where she was born.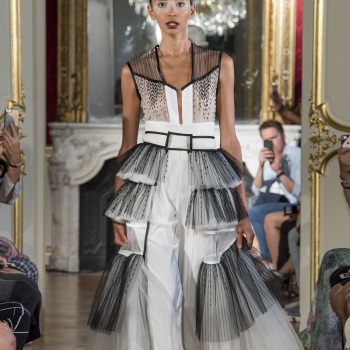 Adeline Ziliox works with interns from Esmod, the Atelier Chardon Savard and some fashion schools settled in Strasbourg.
Photos © Imaxtree pour Adeline Ziliox
Friday 5 July 2019, 10:10