Sustainable down jackets, inspired by Africa

For Moncler Genius, Pierpaolo Piccioli has partnered with Liya Kebede to create a capsule collection of down jackets with an ethnic spirit, exclusively showcased by black models.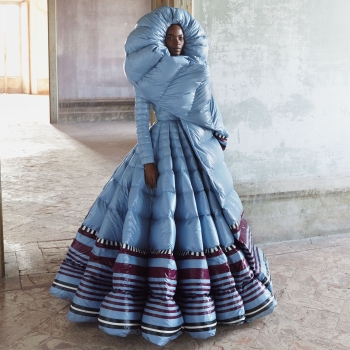 The Italian factory has settled a creative hub promoting a mix of different cultures talking to all generations of customers: it aims to highlight the work of traditional craftspeople, while keeping on its sustainable development.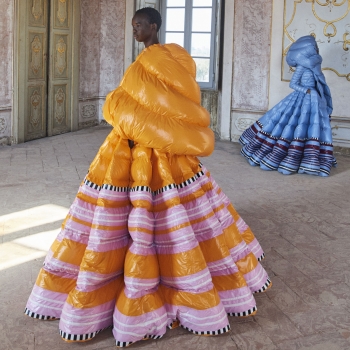 All the down purchased is 100% traceable and certified. To minimize the energy impact of its production sites, 100% of the energy bought in Italy, is from renewable sources and the systematic use of LED has been widespread throughout the fabrication plants and boutiques. The staff is encouraged to master paper and ink consumption, with a special focus on the sorting and recycling of waste.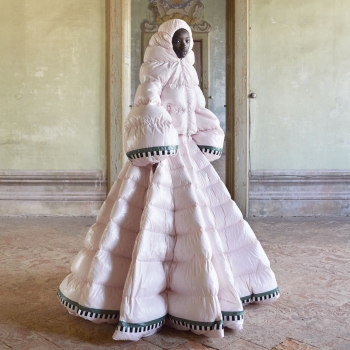 To reduce its cabon footprint and business travel frequency, suitable technological means have been made available to staff.
The brand's commitment is to make sustainable all its events, by cutting the transport-related Co2 emissions of all the participants, which will be compensated by planting more than 2.500 different native species of trees in the South Milan Agricultural Park, dedicated to preserve the biodiversity.
Photos © Moncler
Friday 22 March 2019, 10:43