The Sustainable Fashion Glossary by Condé Nast is accessible to all

Condé Nast launches the Sustainable Fashion Glossary, in partnership with the Centre for Sustainable Fashion, London College of Fashion, University of Arts London: this global wordbook is a commun language that will allow to harmonise the actions conducted by the fashion industry in the face of climate emergency.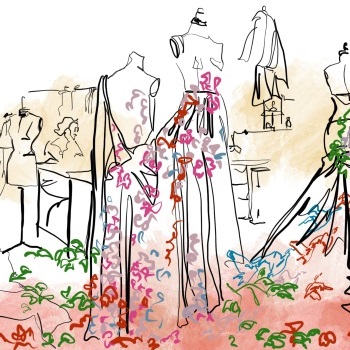 The guide details all stages of the lifetime of a garment, from manufacture to recycling: industry practices, raw materials, production and consumption habits and care.
It is arranged in four themes that detail the sustainable commitments to take rapidly in the fashion sector: climate emergency, environmental impacts of fashion, social, cultural and economic impacts of fashion, key elements of fashion and sustainability. In addition, 10 sub-themes allow to get a clear understanding of sustainable fashion features.
Rich of over 250 words, it is regularly updated with new definitions, in order to reflect the outcome of the discussions on climate emergency, fashion and societal change.
Photos © Condé Nast
Sustainable fashion glossary by Condé Nast >>
Tuesday 16 May 2023, 08:16