The atoll of the Six Senses Laamu in the Maldives is declared Hope Spot

The atoll of Laamu, on which is settled the Six Senses resort has been declared Hope Spot by Mission Blue, founded by the American oceanographer Dr. Sylvia Earle. The international non-profit organization aims to help to the protection of at least 30% of the surface of the oceans by 2030, whereas it was only 1% in 2009.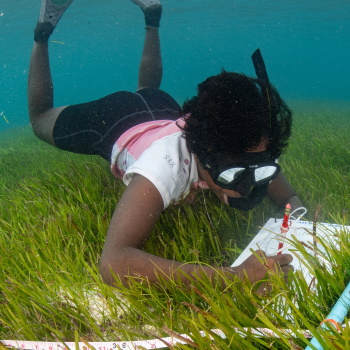 It is the International Union for Conservation of Nature (IUCN) who has called for 30% of the ocean to be highly protected from extractive activities by 2030, to safeguard marine health. To be identified as a Hope Spot by Mission Blue's scientific council means to be a special place considered as critical to the health of the ocean and to hold significant ecological, economic and cultural importance.
The Hope Spot designation is aligned to meet United Nations SDG14 target which aims to 'conserve and sustainably use the oceans, seas and marine resources for sustainable development'.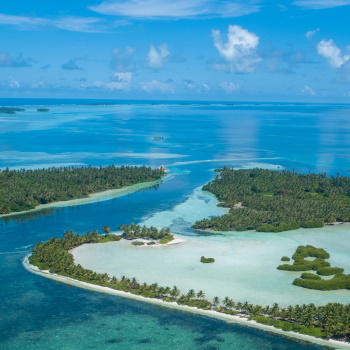 Settled on the Laamu atoll since 2011 and mindful of its responsibility to preserve the quality of the ecosystems where its maisons are located, the luxury group has been collecting environmental information on site for ten years: the mangroves and coral reefs act in a similar way to the seagrass meadows by storing carbon and are fundamental to local traditions such as making coir rope out of coconut husks, that relies on healthy mangrove systems as areas where the husks can be soaked.
This Hope Spot declaration results from an application by the Maldives Underwater Initiative (MUI), an initiative created by Six Senses Laamu in partnership with three NGOs, the Manta Trust, Blue Marine Foundation and the Olive Ridley Project, whose mission is to lead the tourism industry by undertaking meaningful marine conservation focused around the three pillars of research, education, and community.
Photos © Joel Penner
Six Senses >>
Mission Blue >>
Maldives Underwater Initiative (MUI) >>
Monday 3 January 2022, 05:26