To exchange a gently warn coat for a Limited Edition #NoColdShoulder beanie

Nobis collects gently worn mantels, coats and down jackets and offers a beanie specially designed for the event launched beginning of November: No cold shoulder. The maison commits to dress warmly fifteen thousand people during the winter.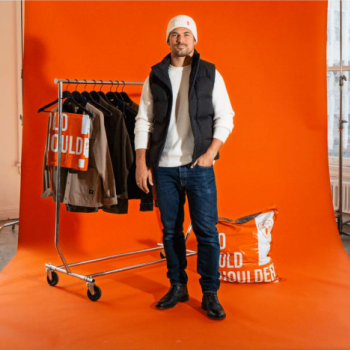 Luxury outerwear brand marketed worldwide, it will collect garments through his network of boutiques and corners in major stores and will work with local charities throughout the world to redistribute them to vulnerable community members. All donors will be offered a Limited Edition #NoColdShoulder beanie.
If one has no garment to give, it is possible to purchase a beanie or a pin's online on the brand's internet site who commits to donate all profits from the sale to charities that are partners in the event (Secours Populaire in France, New Circles Community services in Canada, One Warm Coat in the USA, etc.). They will also be given 50$ per jacket sold online on the internet site of the brand until November 30, 2021.
Photos et vidéo © Nobis
Friday 12 November 2021, 09:16