To purchase a bag made of recycled tarp by the luck of the draw before October 19, 2021

It is not the ones who click fastest who will have the privilege to purchase a bag made by Freitag from a tarp of a truck that has traveled the roads for five years, but the luckiest ones. The draw on October 20, 2021 will reveal the list of the few fortunate who will purchase a unique piece.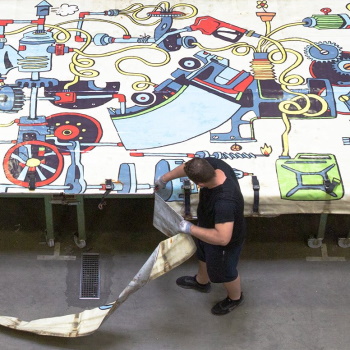 At the beginning it was a contest "Design a truck", that gathered more than one thousand entries and was launched by one of the precursors of the manufacturing of accessories from recycled tarp. The decision of the jury was supplemented with online votes and chose the design "I Love Truck Machine" by Hélène Crochemore as the winner. Due to the high level of contributions, another truck tarp has been printed with the "F-Ninja" design by Shibutani Suguru from Japan and had it fitted on a smaller truck.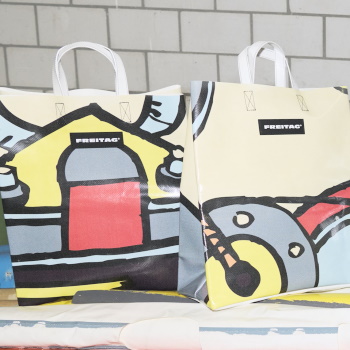 Today the two pieces of plastic material have been turned into 126 F715 Miami Vice | Design a truck edition, 89 from "I love Truck Machine" and 37 from "F-Ninja". To be able to purchase a bag, virtual lottery tickets are available from now until October 19: the fortunate ones will receive a notification with all information to finalize the purchase.
Photos © Jesper Borg, © Simon Habegger
Thursday 7 October 2021, 09:22