To sponsor a cocoa, grown in agroforestry

Thierry Mulhaupt's 14,000-tree plantation located in Colombia, includes orange, lemon, avocado, banana, mango, mandarin, guava, coconut, rambutan trees and pawpaws; 1,625 cocoa trees were put to earth in April 2019 and the maison plans to plant 5,300 new cocoa trees and Brazilian teak trees.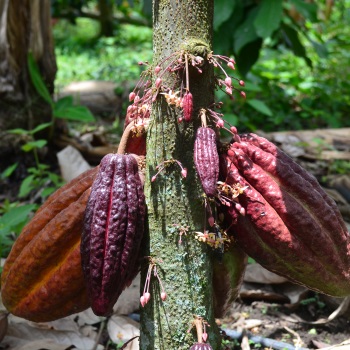 Complantation is a traditional use of land where different types of cultivation are carried out at the same time on an even field, which allows an harmoneous developmentof the various species and preserves biodiversity.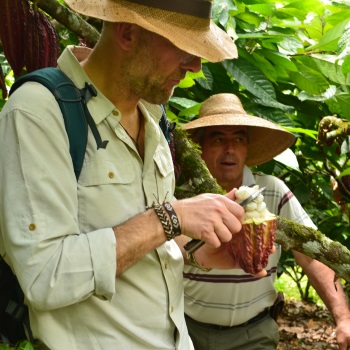 It's an expert in cocoa beans who will be in charge of selecting and planting the most adapted cocoa trees on the parcels in the Andean Cordilleras foothills and ensuring the quality of the product. Three years are necessary for bearing fruits.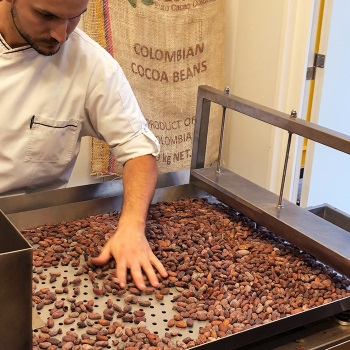 The sponsorship of a cocoa allows to receive chocolate tablets before anyone else during five years. In return, the maison is committed to train farmers in cultivation without chemical pesticides, under the direction of an agronomist. It will also be ensuring the training of staff in catering and hospitality and bring financial support to several very small local entreprises.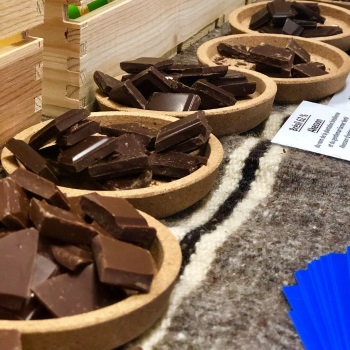 The first third sponsorships are: Mr. Emmanuel Macron, President of the French Republic, Mr. Gautier Mignot, French ambassador in Colombia and Ms. Viviane Morales Hoyos, Columbian ambassador to France.
Photos © Thierry Mulhaupt
Wednesday 29 April 2020, 05:48