Universal and certified cosmetics made from 100% organic ingredients

Sandra Gasmi has launched Demain®, a short range of cosmetics made from 100% organic ingredients, suitable for all skin types and Cosmos Organic certified by Ecocert.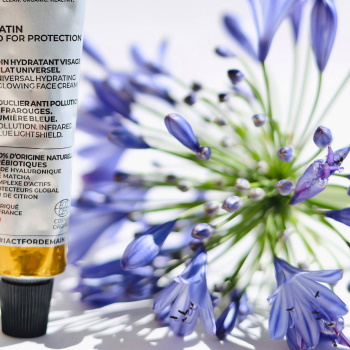 "Everything began when I realized that I did not applied cosmetics on the skin of my children for fear of poisoning them" the foundress explains. Two years of research and development have been necessary to develop a short range of cosmetics and food supplements that preserve the skin and take care of the body, as everything is interlocked. No concessions have be made both on the product purity and on the sensoriality and pleasure of use.
After having worked for twenty five years in the field of luxury cosmetics, from Estée Lauder to Clarins through Sephora and Lancôme, she became health and beauty coach; she holds a degree in face yoga, thaï massage, foot reflexology, traditional French cooking and pastry. An eclectic professional experience that allows her to understand the human body in its entirety.
Products are manufactured in France and not tested on animals. Packaging are 100% recyclable. The brand has its own formulation laboratory and transfers 1% of its turnover to the GoodPlanet foundation.
Photos © Demain®
Wednesday 4 January 2023, 09:57