Upcycled accessories made from rough material collected on a beach

Onward makes toilet and shoe bags, pouches and shopping bags from plastic bottles, jute sacks or other rough material that have been collected on the beach. Each accessory is unique and 100% upcycled.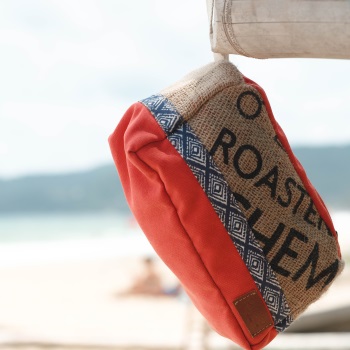 "The idea of Onward originated from appreciating what we have in our lives. Majority of the materials have served their original purposes in our society, but that doesn't mean they cannot go on to their next adventure with us."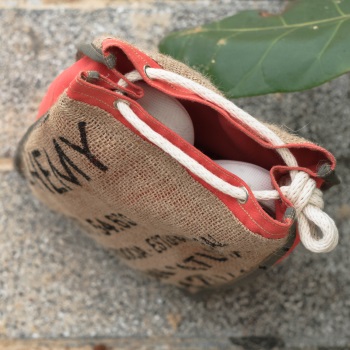 "We develop various products that people can use on a daily basis. We pay close attention to the sizes: we are not trying to make as many different products as possible. We aim to minimize material waste to create sustainable things."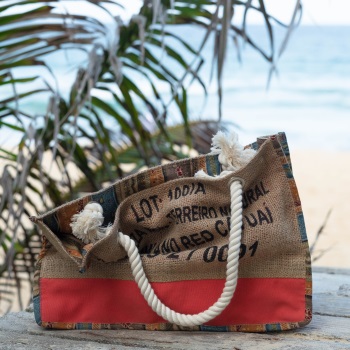 "We work with household ladies who don't have the time for full-time employment in our production process. They commit certain hours per week and they can make their own schedule. Our employees participate in various local humanitarian and environmental events individually."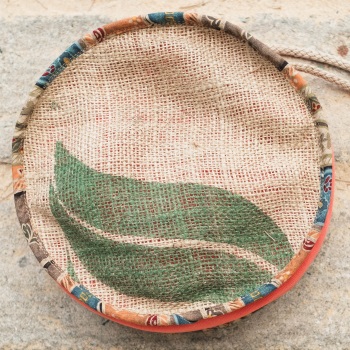 "Currently, we are aware of the coffee sacks and water bottle issues and we create a design. In few years, we may use different materials depending on the waste issues in the future. We are completely transparent about our whole process. When our customers use our products, they are able to tell the story behind it."
Photos © Onward
Onward >>
Saturday 28 September 2019, 10:38