Upcycled fashion, yoga and locavore French cuisine at Paris Aeroport

Paris Charles-de-Gaulle airport is enhancing the passenger comfort with new services: free yoga class of 10 or 20 min before the flight, opening of two locavore restaurants by French starred Chefs and upcycled fashion on the construction hoarding which protect the areas of the airport in process of being renovated.
Every weekend from July 13th to August 18th, 2018, the Tigre Yoga Club will offer bilingual 10 or 20-minute yoga classes for passagers in the boarding area. During the session, a stewardess is taking care of the children by giving them colouring mandalas and is in charge of informing participants of the opening of the boarding.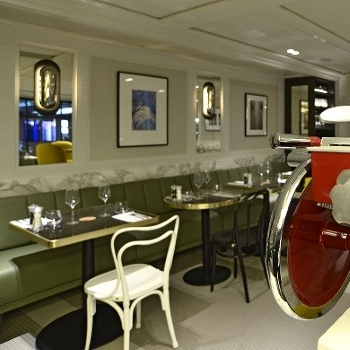 At Terminal 2F, the Chef Guy Martin has opened "The French Taste" and serves a French cuisine with international influences, affordable and cooked on site from local seasonal products. The restaurant is open from breakfast to dinner and is only closed when there is no flight: if a traveller is on a hurry, a meal can be taken within 20 minutes, there is only the need to say it to the maître d'hôtel.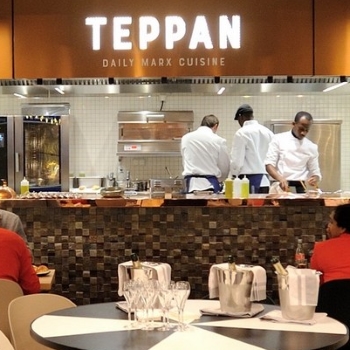 At Terminal 1, the Chef Thierry Marx has opened a restaurant called Teppan, whose name comes from the word "teppanayaki" which means a Japanese grill and talks about control of the temperatures and intensive and on time cooking, dedicated to passengers who have few time. The menu is serving local seasonal products, 100% made in France steak, blue lobster from Brittany and the "Street Marx" hamburger. An American traveller who have had lunch at the Teppan, told the Chef Thierry Marx that his cuisine was "clean, good and fair".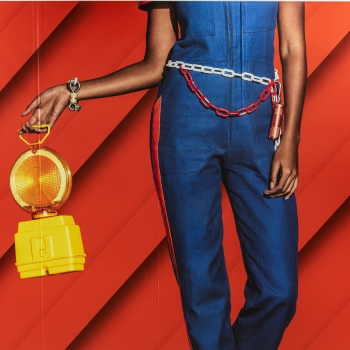 The parisian airports will be renovated by small areas until 2020: to avoid the unwelcoming aspect of the construction hoarding, an ephemeral collection of garments and accessories has been created by the fashion designer Olivier Mulin: protective canvas, flexible rule, metal grating, signs, nuts or retro-flector are transformed into feminine dresses of glamour accessories, made in Paris.
Friday 13 July 2018, 14:48