Upcycling couture made from luxury garment

Founded in 2018 by Philippe Guilet, the Renaissance Project guides carefully selected remunerated trainees to create an upcycled garment collection, from luxury pieces that are no longer worn.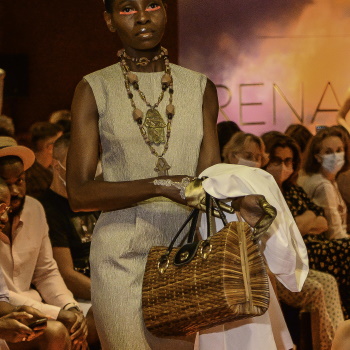 Among the 790 applications received, only 17 candidates have been chosen for their savoir-faire, their creativity, their personality and their enthusiasm. To enhance and provide visibility to disappearing crafts where the work combines with a rare intelligence of hand, is the declared ambition of the founder and Creative Director of the collection.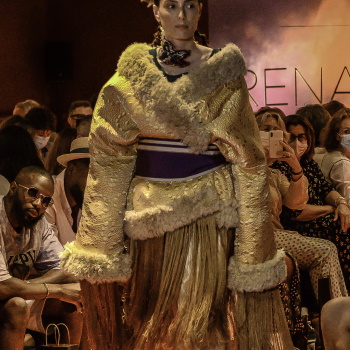 Inspiration sources are numerous: embroidery on leather, specific laces work, folk costumes coming from far away will be reinterpreted into unexpected pieces. The source material comes from clothing offered by private donors who did not hesitate to give luxury garments that they didn't wear anymore.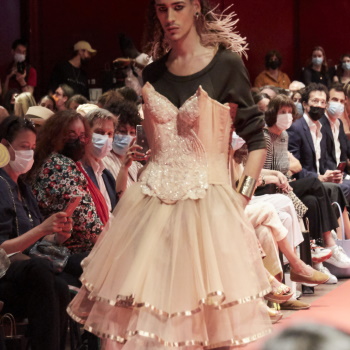 The defile pictured a multicoloured world where men and women switch clothing, complemented by a diversity in the casting of catwalk models whose body, culture and origin were different. The collection has been entirely sewn by hand within six months, like a haute couture collection.
Photos ©Laurence Laborie, ©Artur Rocha
Wednesday 29 September 2021, 07:09