Vogue commits to adopting a charter of values, signed by its teams worldwide

Vogue has performed an audit and produced a charter of sustainable values, adopted by the twenty six editions and signed by each editor in chief with his own name; the group will communicate numeral targets in January 2020.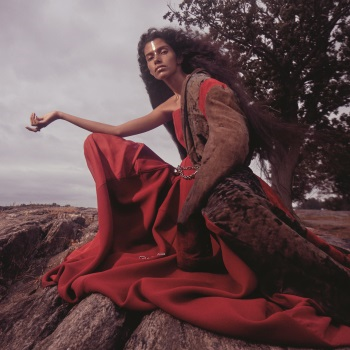 The audit highlighted the major topics for which it must be exemplary: sustainability has a special general resonance for 74% of the readers and 78% now expect that sustainable fashion brands will be systematically brought forward. This study was conducted in August 2019 with 2877 people among eleven different countries: Germany, China, Spain, United States, France, India, Japan, Mexico, United Kingdom, Russia, Taiwan (Source : CN audience research, August 2019, "Vogue readers and sustainable fashion").
Roger Lynch, CEO of Condé Nast, explains that his group is bearing the responsability to "be exemplary in major issues". He specifies that "this new commitment" emphasizes what his magazines can perform when they work hand in hand to promote a message "on a global scale".
Photos © Vogue
Tuesday 10 December 2019, 07:05