Yoga class at the museum or at the Papal Palace in Avignon

Inspire Yoga, le studio du Nid proposes yoga sessions at the Calvet Museum or at the Lambert Collection(*) for meditation in front of the artworks; a full day session will take place at the prestigious Papal Palace on next May 18th.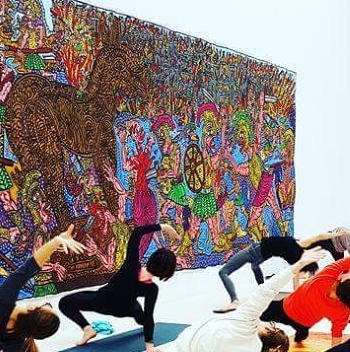 Practicing yoga outside the usual place allows to mix different people together and discover the richness of the town from another perspective. A mirror posture in front of a sculpture or a meditation facing an artwork, bring balance between body and mind, in harmony with the place. Number of classes are provided: Vinyasa Detox class after the year-end holiday season, guided breathing and meditation, parents yoga or pilate.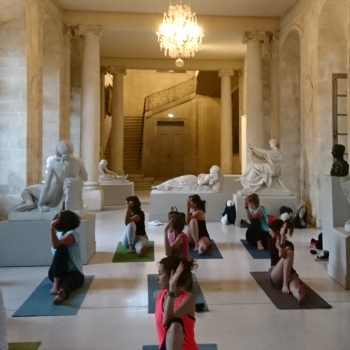 On next May 18th, a full day class will be dedicated to yoga practice inside the Papal Palace, for each of us to discover the emblematic monument from another angle. The program includes: a meditative awakening of the body along with live sacred songs on the terrace of the great dignitaries, a vibratory sound bath in the heart of the great audience hall or a dynamic yoga class along with music in the Benoît XII cloister. The Festival is open to novices, beginners or experienced yogis.
(*) in the contemporary art centre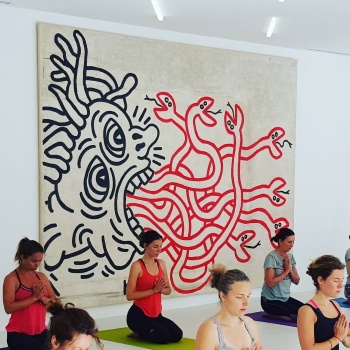 Photos of the Lambert Combas Collection © Erika Neubauerova, photo of the Papal Palace @ Lou photos
Inspire Yoga, le studio du Nid >>
Monday 4 February 2019, 10:43