A dish, a plant, a colour at the restaurant La Palme d'Or

The Chef Christian Sinicropi offers a menu inspired by the life cycle of a tree, favourite theme of the artist Steph Cop. Dishes will be served in the bespoke ceramics, made by Catherine Sinicropi. It is possible to book for eight people at most, between April 7th and June 27th, 2020.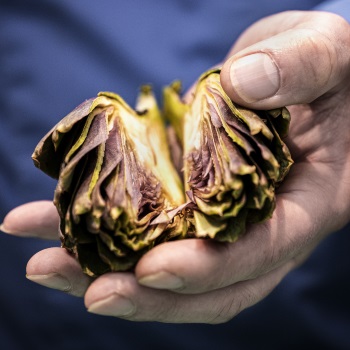 The Chef, the ceramist and the artist have pool their talents and universes together, to write a gastronomic piece of music.
The blue purple colour of the artichoke flower inspired the first movement, with tangy, sugared, cork oak and violet flavours.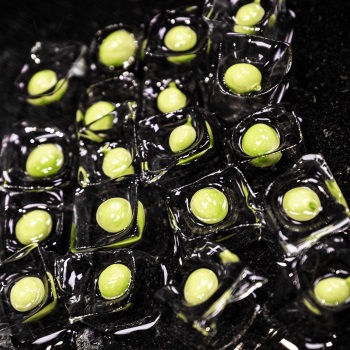 The second movement is a gourmet concentrate of the original pee and its moss lichens taste.
The third movement highlights the courgette as an Azurean tasty song, with notes of smoked wood and pollen musk and colour shades around the yellow and green courgette.
The fourth movement is from Gourdon honey, like a thyme perfume with olive oil, to experience a sensation of freshness in the shadow of Riviera.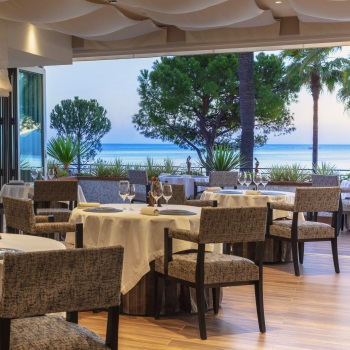 Photos : ©J. Kelagopian, ©Bàlint Pörneczi, ©Hôtel Martinez
Restaurant La Palme d'Or - Martinez >>
The hotel Martinez is awarded the Green Globe Platinum status >>
Thursday 19 March 2020, 04:06