Exhibition of natural raw material for crystal, sponsored by Hermès, from March 28 to August 26, 2019

The Fondation d'entreprise Hermès supports contemporary creation through the prism of the know-how: from March 28 to August 26 at the Cristallerie Saint-Louis, it will present "L'avant Monde", a solo presentation by Dominique Ghesquière who creates from natural or recycled material(*).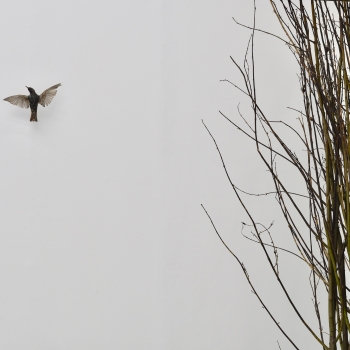 The artist takes us back to the origins of the raw materials of crystal itself, and their transformation in its production process in association with natural elements: ferns (whose ashes are a key component of potash), different species of wood found in temperate forests, pine neeedles, leaves or stones.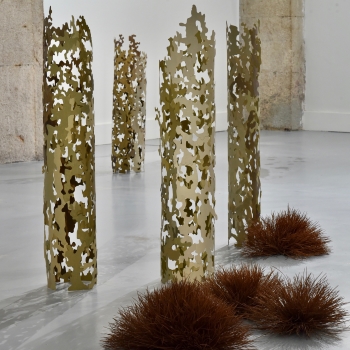 Founded in 1586, the Cristallerie Royale de Saint-Louis took its definitive name in 1781 and produces unique crystal creations —tableware, decorative objects, lights, household items— shaped by its master glass-makers and cutters, certified Meilleurs Ouvriers de France. The crystal is hand-blown, cut and decorated.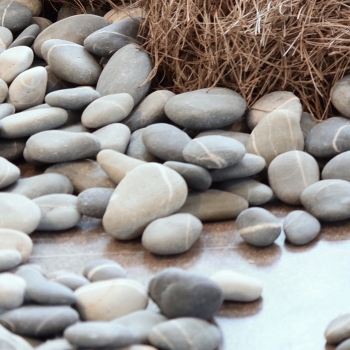 Founded in 2008, the Fondation d'entreprise Hermès operates nine major programmes with a shared focus on skills, creativity and transmission. In the frame of its Biodiversity programme, it takes inspiration from populations who are as one with fragile ecosystems, calls upon ancient practical skills to make use of raw materials and resources and focuses on making more information and training available on sustainable practices for growing crops, breeding livestock and developing the built environment.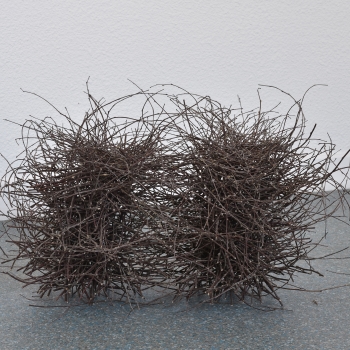 (*) The exhibition is made in partnership with the Centre d'art contemporain – la synagogue de Delme.
Photos Courtesy of the artist : Leaves, Forest, Water Memory, birch twigs © Dominique Ghesquière, Tree curtain © Martin Argyroglo
Exhibition L'avant Monde from March 28 to August 26, 2019 at the Cristallerie Saint-Louis >>
Hermes and the skill factory for schoolchildren >>
Luxury of upcycling by Hermes >>
Friday 8 February 2019, 15:28