Hermès and the Skills Factory for schoolchildren

The Fondation d'entreprise Hermès is expanding its programme Manufacto at school, dedicated to enhance the world of artisanship(*). This year 1,100 pupils will follow a series of practical, technical workshops involving boards of education in Paris, Créteil, Nice, Lyon and Besançon.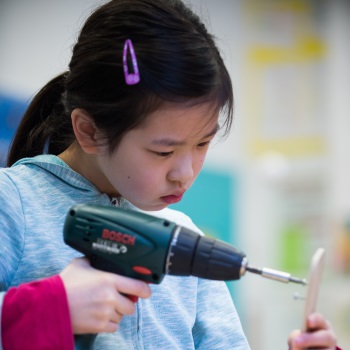 Devised by the Fondation d'entreprise Hermès in 2016, the first year has been piloted by the Paris Board of Education, in collaboration with France's national artisan apprentice schemes, Les Compagnons du Devoir et du Tour de France, and in partnership with the École Camondo — school of decorative arts — and the Villa Noailles; pupils from primary, middle and high schools have created their own decorative objects, guided by an artisan, an assistant and a teacher.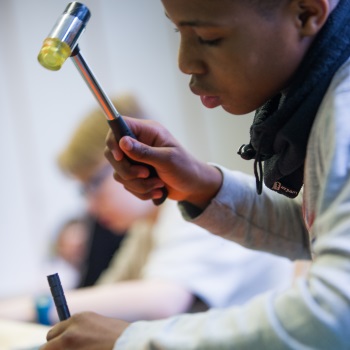 The programme includes a series of twelve practical workshops, each lasting two hours, spread out over a period of four to five months, from November to May which allow schoolchildren to discover the gestures associated with the world of craft skills, to find out an aesthetic approach between forms and materials, to raise awareness of their own aptitudes, tolearn to know values conveyed by these crafts, such as transmission, mutual help and rigour.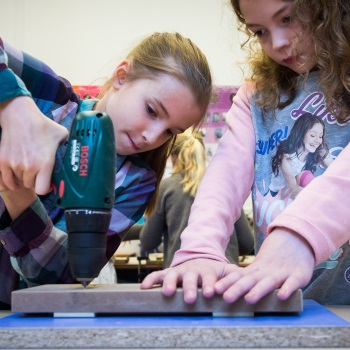 The aim of unfolding the teaching over and extended period is to turn the initiation into a structural learning curve. At the end of the cycle, each child gets to keep and take home the object he or she has made.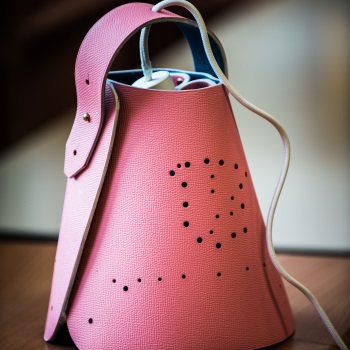 (*) in the fields of joinery, fine leatherwork, saddlery/upholstery and plaster
Photos © Manufacto B. Teillet
Fondation d'entreprise Hermès >>
Luxury of upcycling by Hermes >>
Monday 23 December 2019, 06:15