Gourmet tombola with two dinners to win in a Michelin starred restaurant in Cannes, before November 30

The hôtel Martinez is 90: to celebrate its anniversary, its 2-star Michelin restaurant "La Palme d'Or, organizes a tombola which first prize will be a dinner for two. The price of a single raffle ticket is 9€ and all the revenue will be donated to the association "Sourire et Partage".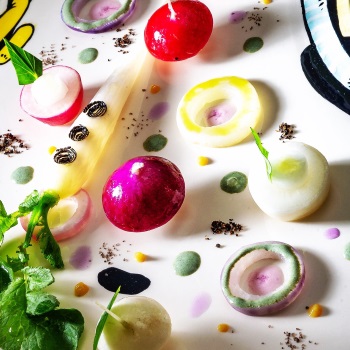 The lottery winners will be privileged guests at the Chef's table and welcome by Chef Christian Sinicropi himself in his cuisines, to help them discover his cooking of local products. Dinner will be served in a crockery drawn by the Chef and made by his spouse, ceramist. The Chef sommelier Dominique Vion, will propose food and wine pairing.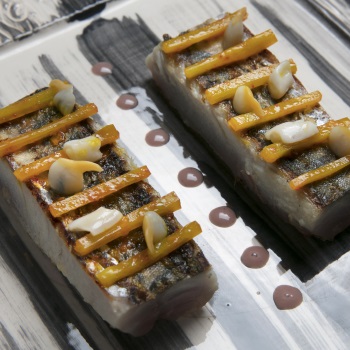 The Cannes local association "Sourire et Partage" (Smile and Share) is morally and materially supporting severely diseased children and their families. The draw will be held beginning of December 2019.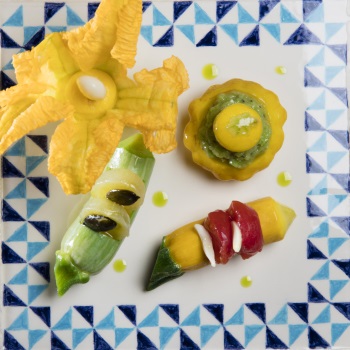 The hôtel is member of the Hyatt brand, which has settled the "Rise Hy" programme, to promote inclusiveness and diversity within its facilities: 10 000 out-of-school and unemployed youth around the world will be hired and trained by the group's establishments, by 2025.
In France, a national partnership has been established with the association "Les Déterminés", founded in 2015, to support initiatives and entrepreneurship in the surburbs and in rural areas. The association is also offering free trainings and individual coaching. In 2019, the Palais de la Méditerrannée and the Martinez hôtel staff are committed to welcome 14 young people during three months, with the aim of attaining a CQP (Professional Qualification Certificate) Service or Kitchen.
Photos ©J.Kelagopian
The Martinez >>
"Sourire et Partage" Association >>
"Les Déterminés" Association >>
The hotel Martinez is awarded the Green Globe Platinum status >>
Tuesday 19 November 2019, 09:04