The sustainable commitments of the Plage du Martinez

The Hotel Martinez, Green Globe Platinum certified, will open daily to the public from June 26th, in full compliance with the new legislation and the social distancing measures: it is possible to lie on a sunbed by reservation only, if available.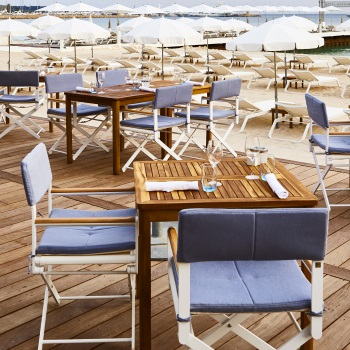 The restaurant has banned plastics for a long time, paper menus are eliminated in favour of blackboards and QR codes, metal sterilized staws are available upon request from guests. Trainees and apprentices from the Glion, Vatel, Paul Augier or Ferrandi school learn in the kitchens of the restaurant.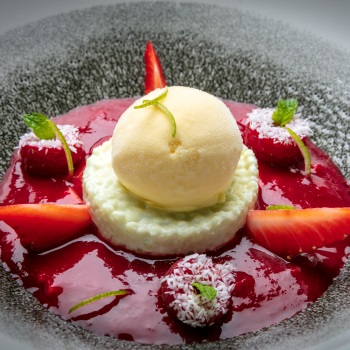 The hotel supports the Centre Permanent d'Initiatives pour l'Environnement des Îles de Lérins et Pays d'Azur, dedicated to preserve marine and coastal environment: theatened species and the products derived from them are not exhibited, consumed or sold within the establishment.
The hotel also supports the 10 principles of the United Nations Global Compact concerning the human and working rights, and the environmental protection. Each year, the operation "solidary dish" is put in place at the Restaurant de la Plage and 1€ on each dish sold is donated to the association "Le rayon de soleil de Cannes".
Photos of the beach and the restaurant ©JF Romero, photos of dishes ©J.Kelagopian
The Plage du Martinez >>
The hotel Martinez is awarded the Green Globe Platinum status >>
Friday 26 June 2020, 07:00