When Chanel takes inspiration from the masculine wardrobe

By reinterpreting the men's garments, Gabrielle Chanel invents a new lifestyle for women, open to confort and freedom of movement which allow the practice of sports, fishing, golf or yachting, and travelling.

Gabrielle Chanel first worked as a seamstress in Moulins, garrison city: she created the masculine/feminine style illustrated by the immaculately cut suit, from the military uniforms. Passionate horseman, Etienne Balsan gave her the idea of using quilted leather and shoulder bag. José Maria Sert, husband of her friend Misia, shared his love of Venice, where she lounged in white satin beach pajamas, her complexion becoming sun-kissed. The Beauty of this locale would always be her haven.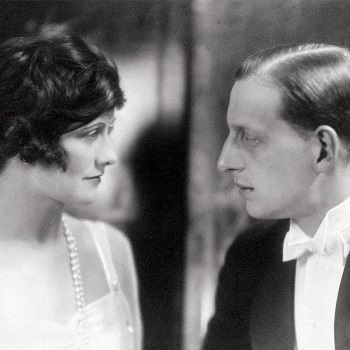 Grand Duke Dmitri Pavlovich stoked her interest in embroidered blouses and pelisses, and his passion for fragrance: he presented her to the perfumer Ernest Beaux who spurred her to create her own perfume the N°5 in 1921.
She has also has set a revolution in the choice of raw material and borrowed the hidden luxury of the tweed from the Duke of Westminster, where "the inside is as important as the outside".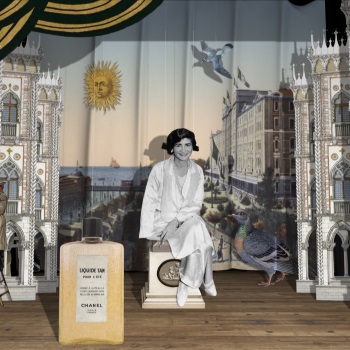 Refusing to be fettered by men, she enjoyed unparalleled success in her private life, leisure activities and the business world. In her own words: "I never let myself be bound by chains" (1).
(1)Chanel solitaire, Claude Delay, Gallimard, 1983 p.273.
Photos: Gabrielle Chanel with the grand duke Dimitri Pavlovith. 1920 Collection Chanel © D.R.
Chanel >>
The CHANEL Open-sky laboratory >>
CHANEL commits itself for the climate >>
Monday 11 November 2019, 08:41