Responsible Haute-Cuisine by Ruinart in an unconventional place from October 16th to 31st

From 16 to 31st October 2021 during the FIAC, Ruinart opens an ephemeral restaurant in the Maison 1729 a stone's throw from the Champ de Mars in Paris. Responsible haute-cuisine by Michelin starred and committed chefs on the menu, workshops and lectures on the programme.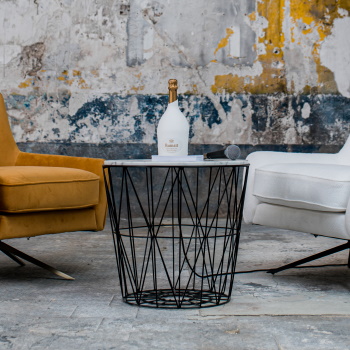 The place is unusual: an ancient car factory whose architecture and glassroof have been kept unique. Inside, a bar, a library with armchairs and sofas, and a dining room for the guests.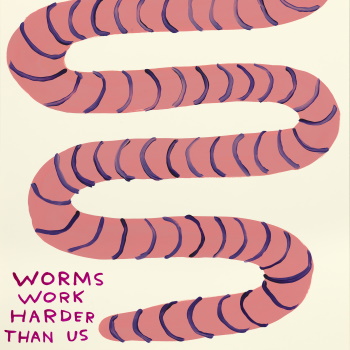 On the walls, an exhibition of the artist David Shrigley delivers eco-friendly messages with an irreverence touch.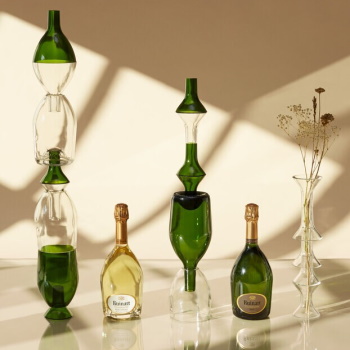 The Big Time Studio organises bottle of champagne upcycling workshops, where two lighting scenographers convert glass contents into elegant sculptures.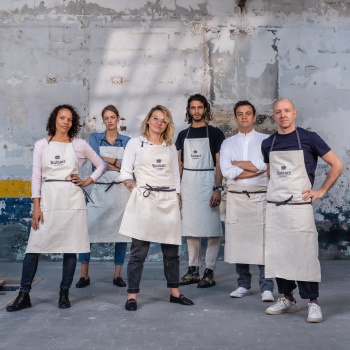 In the kitchen, the chef Alexandre Gauthier will offer a haute-cuisine inspired by David Shrigley's environmental messages. Several other talented chefs, all committed into sustainability, are invited to occasionally take over the reins: Alessandra Montagne, Cathy Paraschiv, Céline Pham, Valentine Davase, Antonin Bonnet or Julien Sebbag, to serve limited editions of champagne-paired lunches and dinners, by reservation only.
Photos © Ruinart
The Unconventional Restaurant by Ruinart >>
Ruinart invents a 100% biodegradable case made from paper >>
Ruinart's champagne vineyards are converted to agroforestry >>
Friday 15 October 2021, 09:16